These glorious images full to bursting with Autumn wedding inspiration were captured at Herefordshire's Lyde Court – a beautiful and historic 14th century wedding venue.
This beautiful space played backdrop for this editorial shoot that was conceived, organised and styled by the lovely Katie Sutton of The Vintage House That Could, through which Katie provides the most charming and wonderful props hire and wedding day styling service.
I adore how these images celebrate all the magnificent hues and colour bursts to be found amidst my very favourite season of them all – which, let's face it, after all the Christmas markets I've seen today, is fading far too fast this year already.
Images by Oobaloos Photography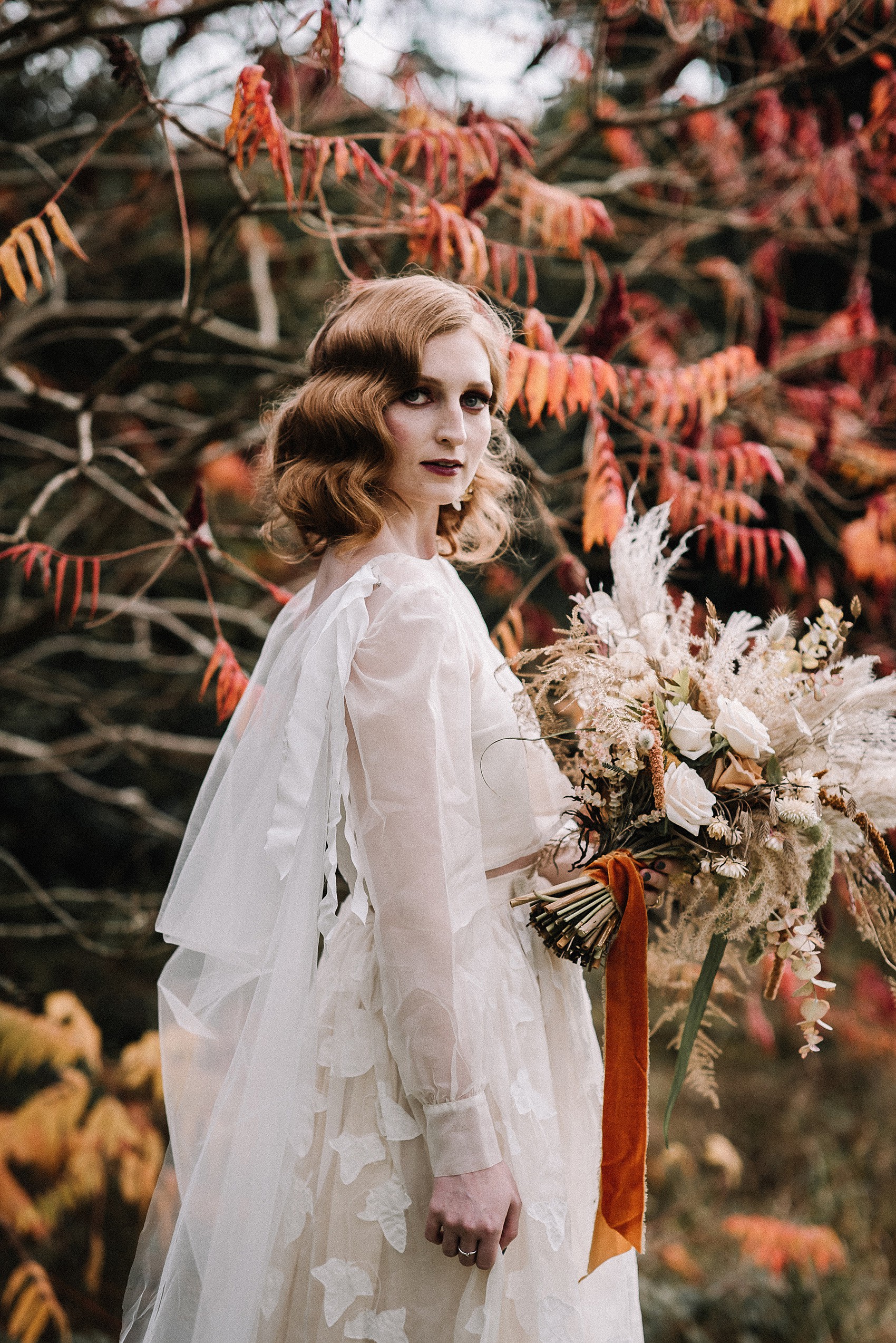 Please show some love and support for the talented, creative and hard working, independent British suppliers and designers who participated in this shoot to bring you these sumptuous, Pinterest worthy images – you'll find them all listed at the end of this article. Lovely Katie tells us more…
"Crunchy leaves, sumptuous velvet, fluffy pampas grass, gold accents, delicate fabrics and a mischievous puppy all combined to create a glorious autumnal shoot in the most breath taking venue in Hereford. Every shot captured effortlessly by Sheryl at Oobaloos photography".
"Down a long lane in Hereford is the delightful Lyde Court. The dreamiest wedding venue full of curiosities, collections and picture opportunities at every turn. Set in a secluded valley and dating back to the 14th century it really does have everything and the most perfect spot for an outdoor ceremony. It's an authentic rustic and raw space that is really refreshing".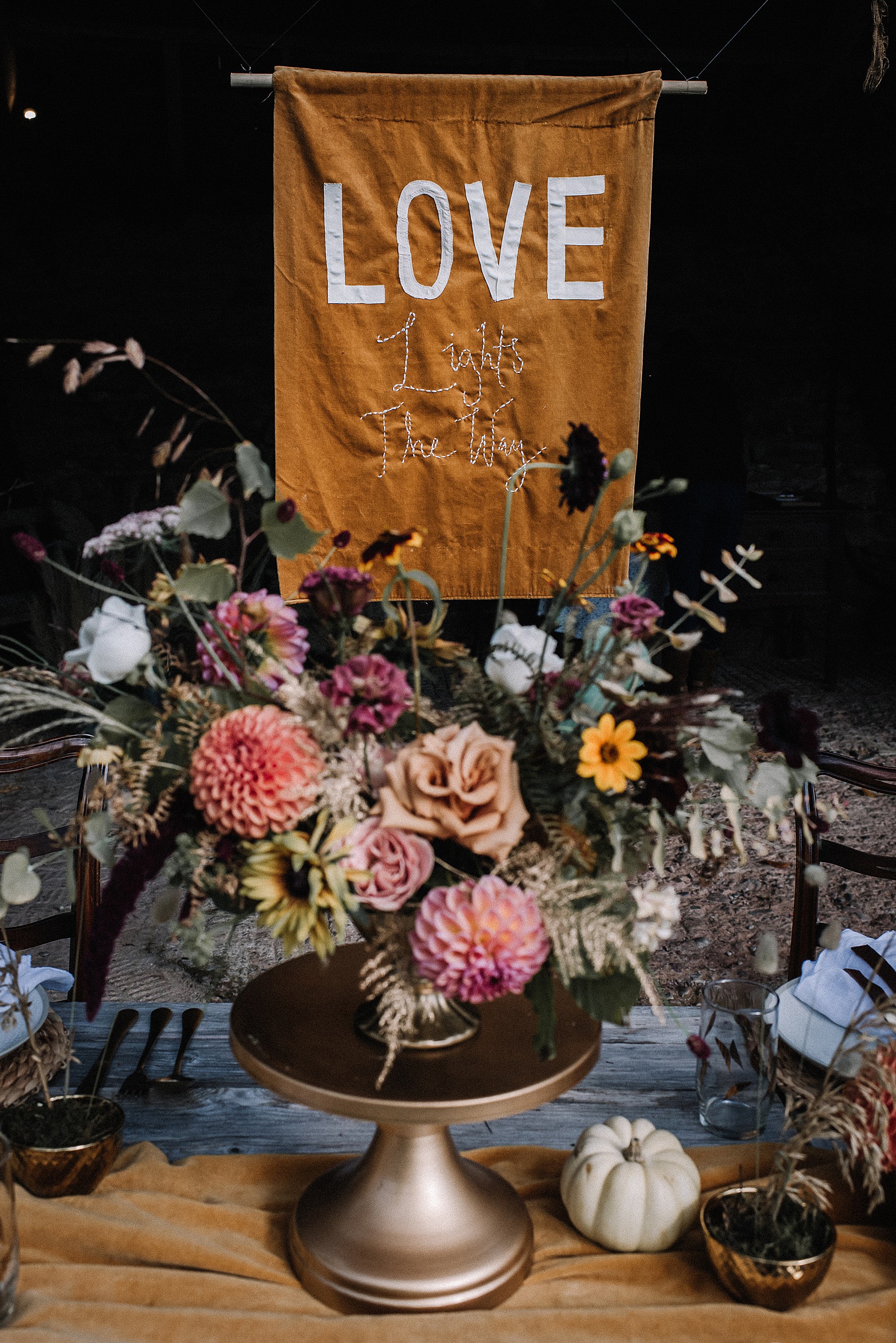 "When putting the shoot together it was important to capture all of the texture's of the season, these were found in the feathery and embroidered fabrics of the dresses, the abundance of dried flowers and intricate dahlia petals. This continued with the use of shiny gold, velvet and leather details on the place settings."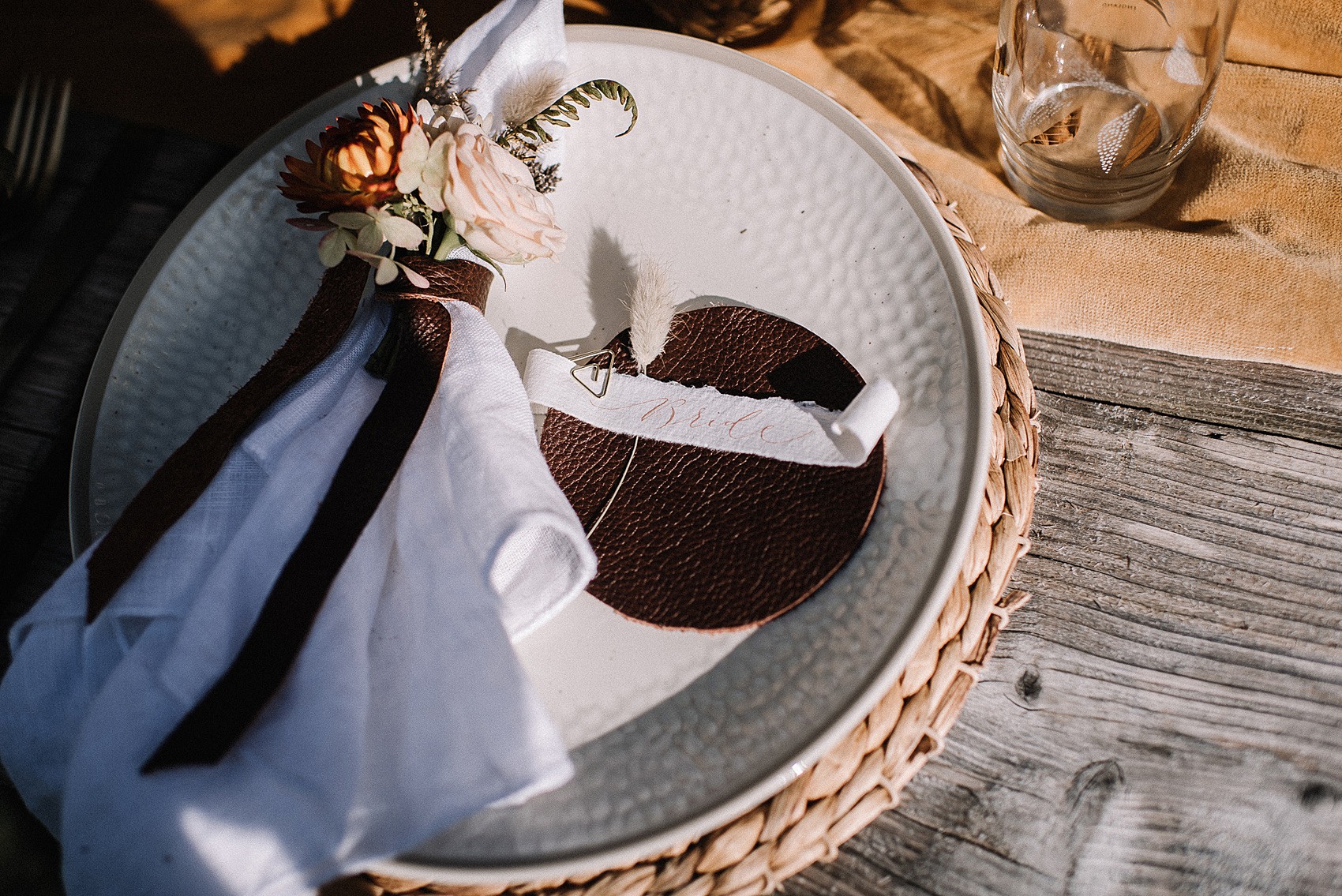 "The warm, rich colours from the amazing floral arrangements and bouquets echoed the rustic backdrop of the barn and surrounding area. The choice of flowers by Kate captured the feeling of wild and just picked arrangements so well."
"Some of the most delicate and pretty stationery completed the look displayed on the vintage dresser in the barn. A textural illusion cake created by Cake Daydreams was adorned with masses of gold asparagus fern and lashings of Pampas".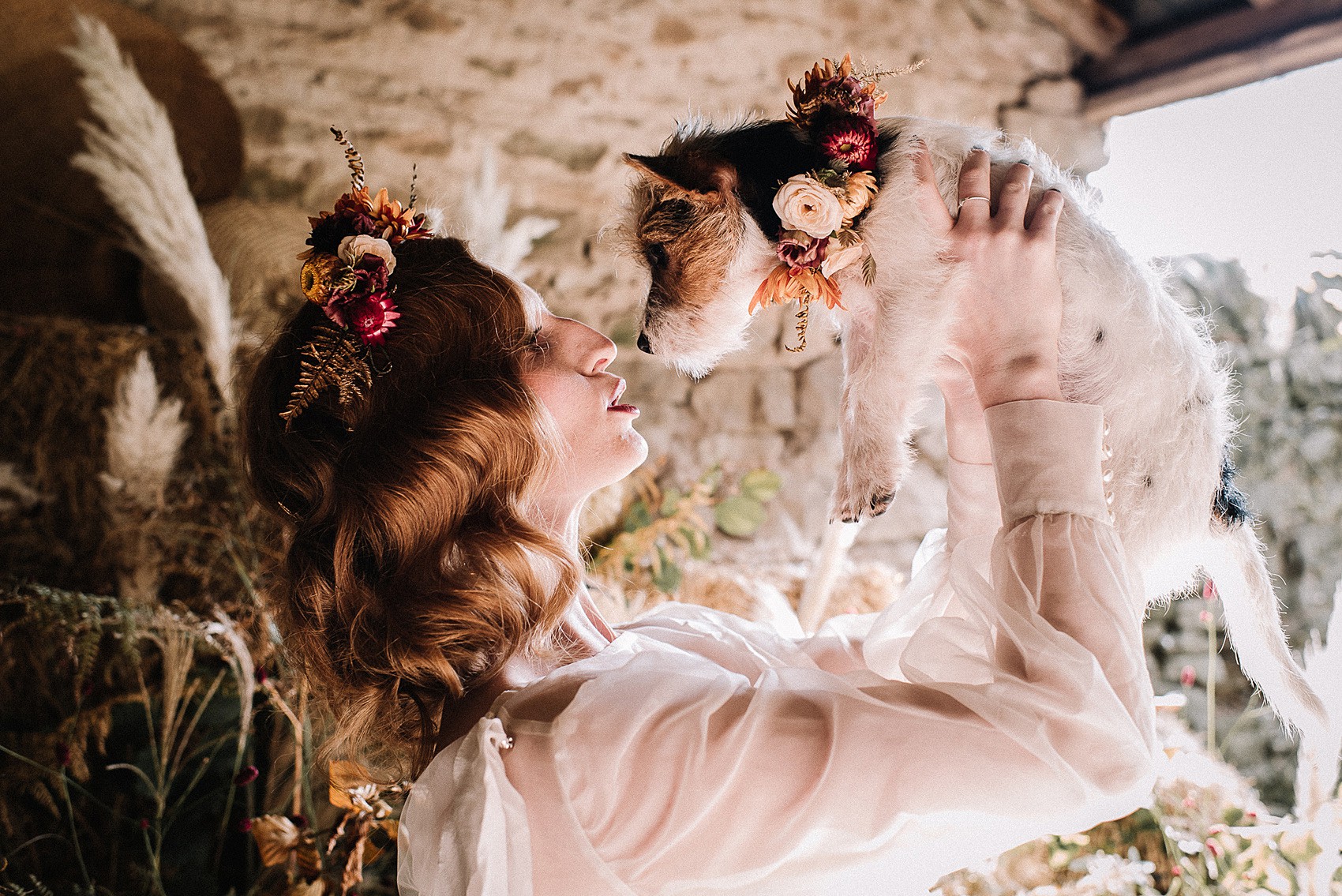 "We had two stunning models that shone in the bespoke outfits. The jewellery and headdresses with exquisite detail focusing on texture and nature set of the theme perfectly with complementary materials and colours."
The shots of our couple inside the barn surrounded by the wonderful atmospheric features and sparkle really capture the feeling of togetherness and they came together perfectly to show the Love really does light the way."