A wonderful, welcoming and stylish bridal boutique is a marvellous thing. When you step inside, you're instantly relaxed and inspired by the collection of gowns that surround you.
These are the places that play an integral part in your wedding and, most importantly, these are the places that make you feel so very special. So, let me welcome you to the extraordinary Fross Wedding Collections, a beautiful and spacious boutique in Uckfield East Sussex.
Join me as we explore the designers, the dresses and the boutique itself in the company of owner and founder, Fross Hockley. Also, there's a rather special gift for readers waiting for you at Fross  Wedding Collections and you'll find all the details at the end of this feature.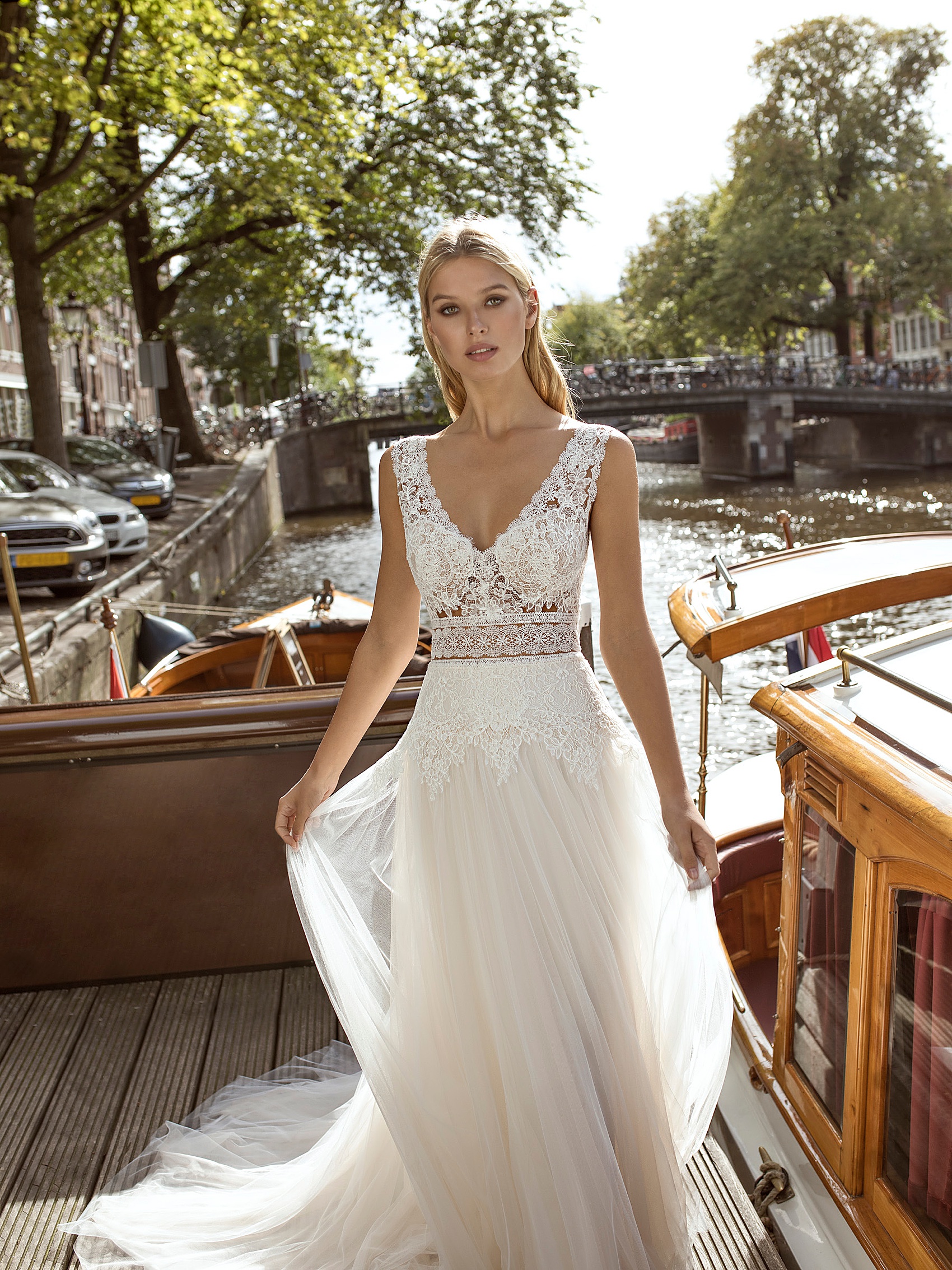 Fross Wedding Collections is an absolute joy. Offering a range of exquisite designers such as Nicole Spose, Justin Alexander, Modeca, Aire Barcelona, Eddy K and Watters, the collection contains designs to suit all brides. From the glamour of Justin Alexander and the allure of Aire Barcelona to the relaxed, on-trend styling of Watters & Wtoo, whatever look you're in love with, you'll find a whole host of gowns to try on in fabulous surroundings.
£100 worth of free accessories with every gown ordered over £1000 between 1st January 2020 and 31st March 2020
"I've been working in the world of bridal fashion for over 15 years," says Fross. "My mother made gowns for Berketex so my interest was piqued at a young age. I believe that it's so important to have the knowledge of all the various silhouettes, fabrics and styles so that I can help brides choose the perfect gown for them."
Fross Wedding Collections really does make the whole dress shopping experience one to enjoy. There are 3 spacious fitting areas within the boutique with seating areas so that those lucky people accompanying you can relax and enjoy their time too.
If your mind has been wandering to dress shopping and you're imagining how special, how fantastic and how absolutely exciting it is, this is exactly what your time at Fross  Wedding Collections will be like. To make sure that you have a super positive experience, Fross has plenty of excellent advice:
£100 worth of free accessories with every gown ordered over £1000 between 1st January 2020 and 31st March 2020
"Enjoy shopping for your dress. Try and keep an open mind when you visit and try to avoid falling in love with images on social media or in magazines. Invite a limited number of guests to come with you because too many opinions can be conflicting and confusing. However, if you can't decide, why not book our VIP evening package where you'll have the entire boutique to yourself along with bubbly and canapes to enjoy – it's a real treat!"
"We suggest starting to shop for your dress around 1 year before your date. Some gowns can take up to 7 months to arrive with us after they've been ordered and it's important to allow enough time for fittings and alterations. That said, some brides like to order early and, if they've fallen in love with a gown and don't want to risk that style being discontinued, then it's a great idea and you can tick 'the dress' from your list."
All that said, dress shopping can be a little nerve-wracking but we promise you, at Fross Wedding Collections, you have nothing to worry about as service is at the heart of everything they do. Their stylists will help you create you entire bridal look, whether you're a boho, chic or sophisticated bride. From tiaras and veils to belts and shoes, the experts at Fross Wedding Collections will make you feel beautiful and, importantly, utterly at ease.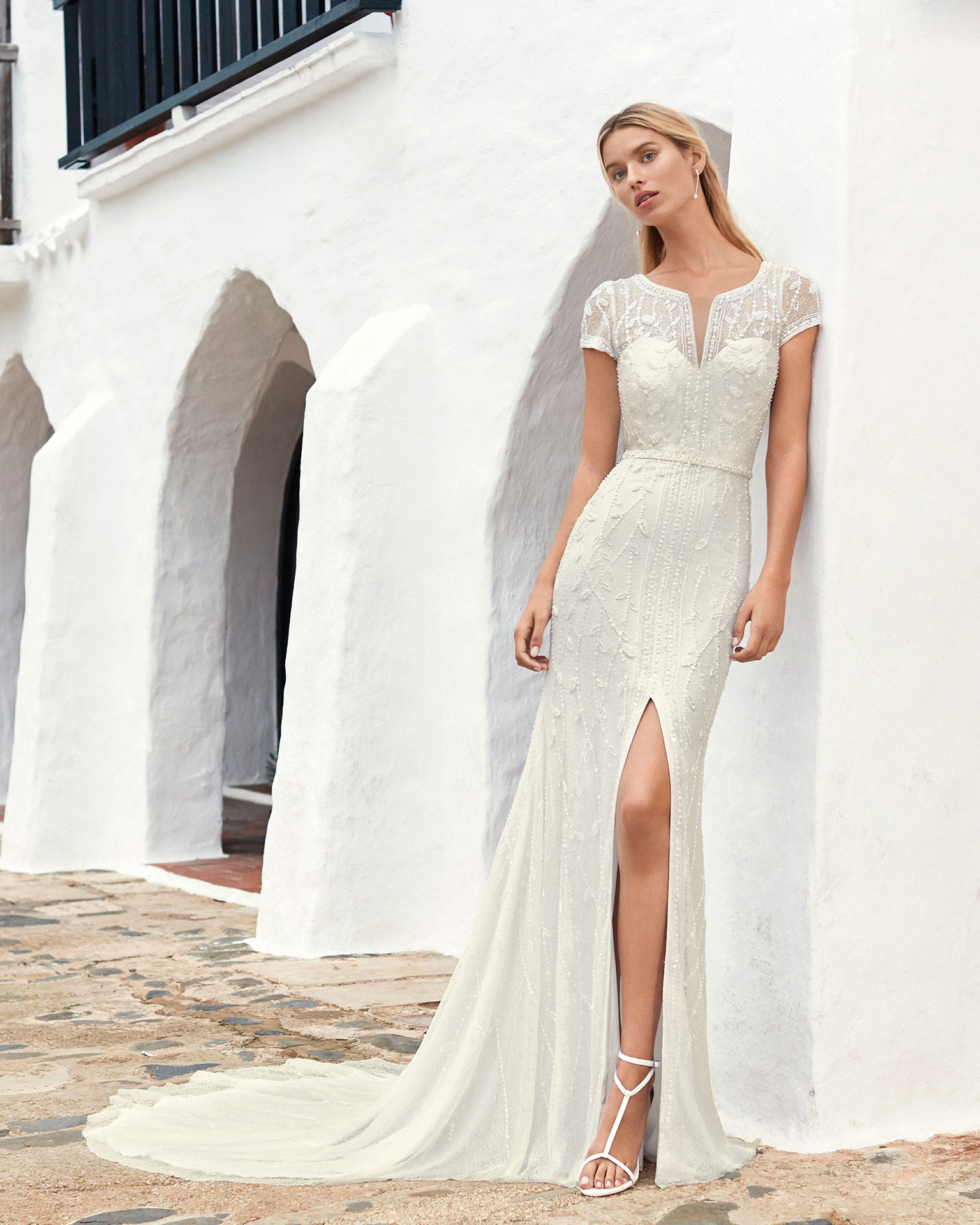 "Our customer service is second to none and we will go above and beyond to ensure you have the most magical experience from the moment you step into our boutique to the day you collect your gorgeous gown."
£100 worth of free accessories with every gown ordered over £1000 between 1st January 2020 and 31st March 2020
"We work with lots of brides who are anxious, nervous or body conscious. If you feel like this, please don't worry. We understand and we'll always offer you tons of reassurance to make sure that you're relaxed and comfortable. We are also one of the few boutiques who can boast an in-house highly skilled seamstress to ensure your gown is fitted to perfection. Absolutely nothing phases her and she's so incredible that sometimes, other seamstresses come to her for advice!"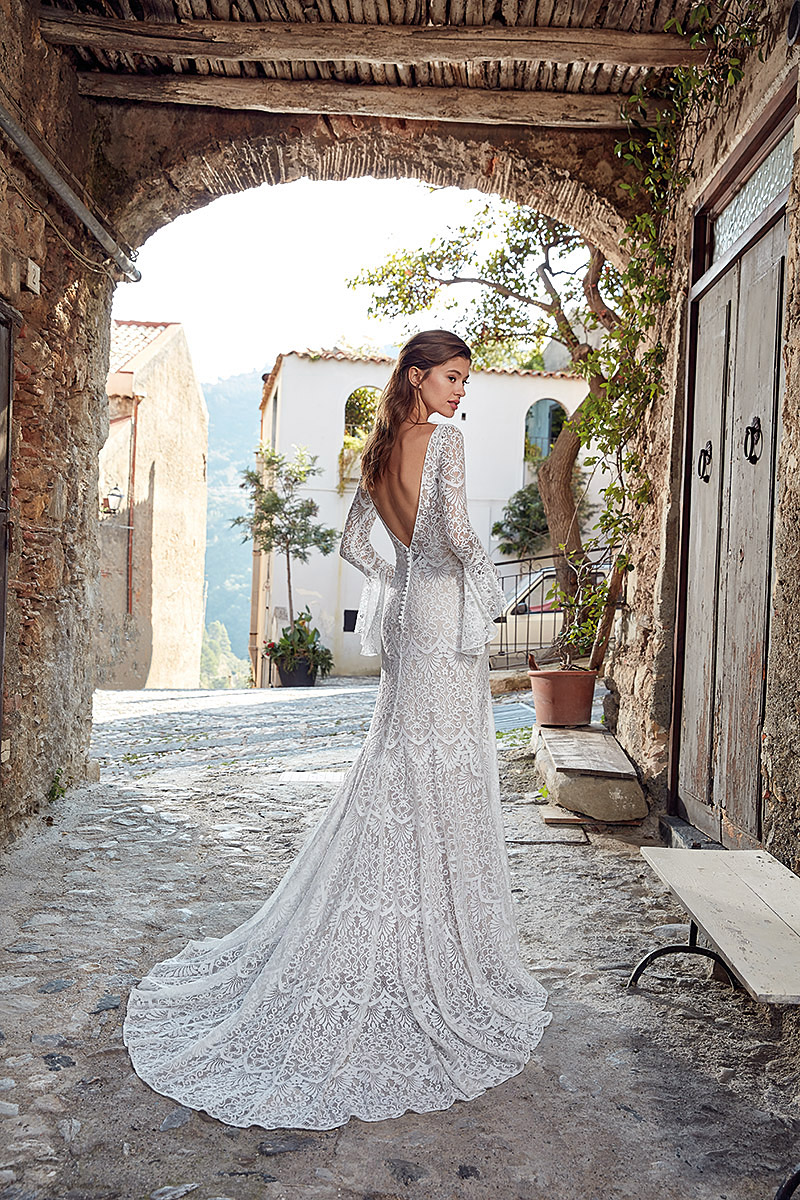 Fabulous designers, beautiful surroundings, exceptional service and a wonderfully warm and nurturing atmosphere – Fross  Wedding Collections is the place to visit for an uplifting, empowering and utterly perfect bridal experience. Enjoy every minute in their glorious boutique, it's special indeed.
As a gift, exclusively for Love My Dress readers, Fross Wedding Collections are offering you an incredible £100 worth of free accessories with every gown ordered over £1000 between 1st January 2020 and 31st March 2020. Just let your stylist know that you read Love My Dress!
To find out more about Fross Wedding Collections, the boutique itself and to book your appointment, do visit their website.