This one is for anyone dreaming of a cosy, romantic celebration in the depths of winter. I invite you to take a trip to the Scottish coast for a wedding which I guarantee you'll fall in love with.
Please say hello to entrepreneur Duncan and dentist Jenny, who wed on 9 November 2019 in the intimate, rustic venue that is The Cow Shed, Crail, Fife, Scotland.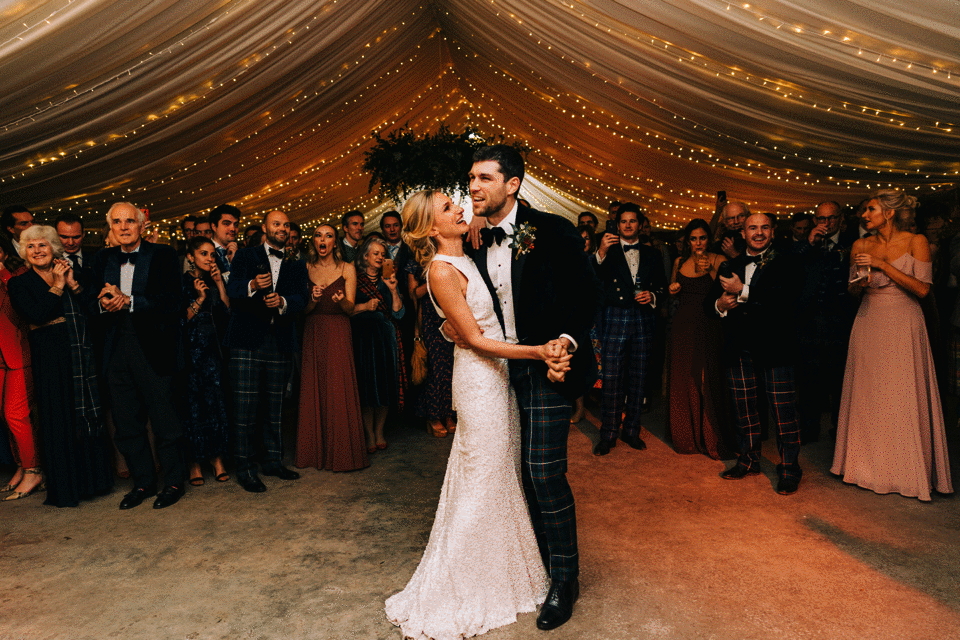 To create a cosy, intimate vibe to make a statement and keep any Autumnal chills at bay, the couple gathered hundreds of candles and reams of greenery to adorn the venue. The result was a romantic, warm atmosphere which perfectly set off the bride's sequinned gown.
"We wanted a venue where we could get married and have the reception all under one roof – and importantly not rely on the weather in Scotland! The Cow Shed was perfect as its big enough for everything."
"We wanted a venue that we could really make our own – and I love autumn as it's cosy and dark! We wanted loads and LOADS of candles to make it as intimate as possible, and lots of simple greenery – nothing too over the top but still a statement."
The bride had originally been on the look-out for a simple, understated gown, but fell in love with this Karen Willis Holmes high-necked, halter-neck design in sequins. She found it at Olive Jones Bridal in Edinburgh.
"Rachel was absolutely wonderful; not at all pushy, incredibly relaxed and they have the most beautiful selection of dresses. It was unlike any other bridal shop experience – just wonderful."
Pam Docherty at Asteria Bridal twisted the bride's blond locks into an intricate, elegant chignon, with a few pearl hairclips from H&M dotted here and there.
"Pam was so, so much fun on the morning of the wedding. She's a total hoot and all of us were so thrilled with our hair. She can literally do anything you want!"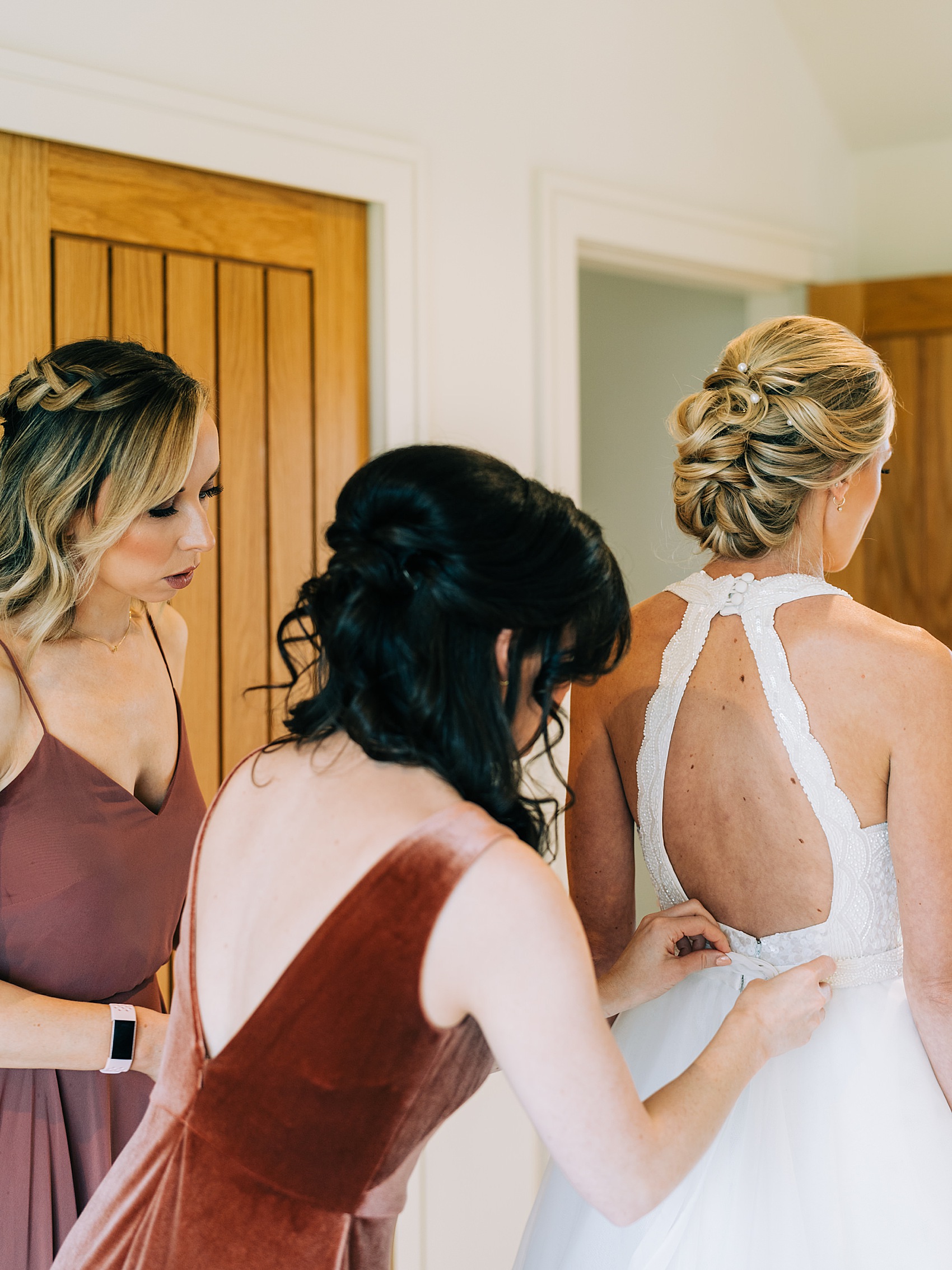 "The great thing about a winter wedding is that you can get away with a bit more fun! The dress was really comfortable. I loved my veil coming from my waist. It felt like two different dresses and the great thing about this is that it doesn't mess up your hair. My veil was also from Olive Jones Bridal who made it bespoke."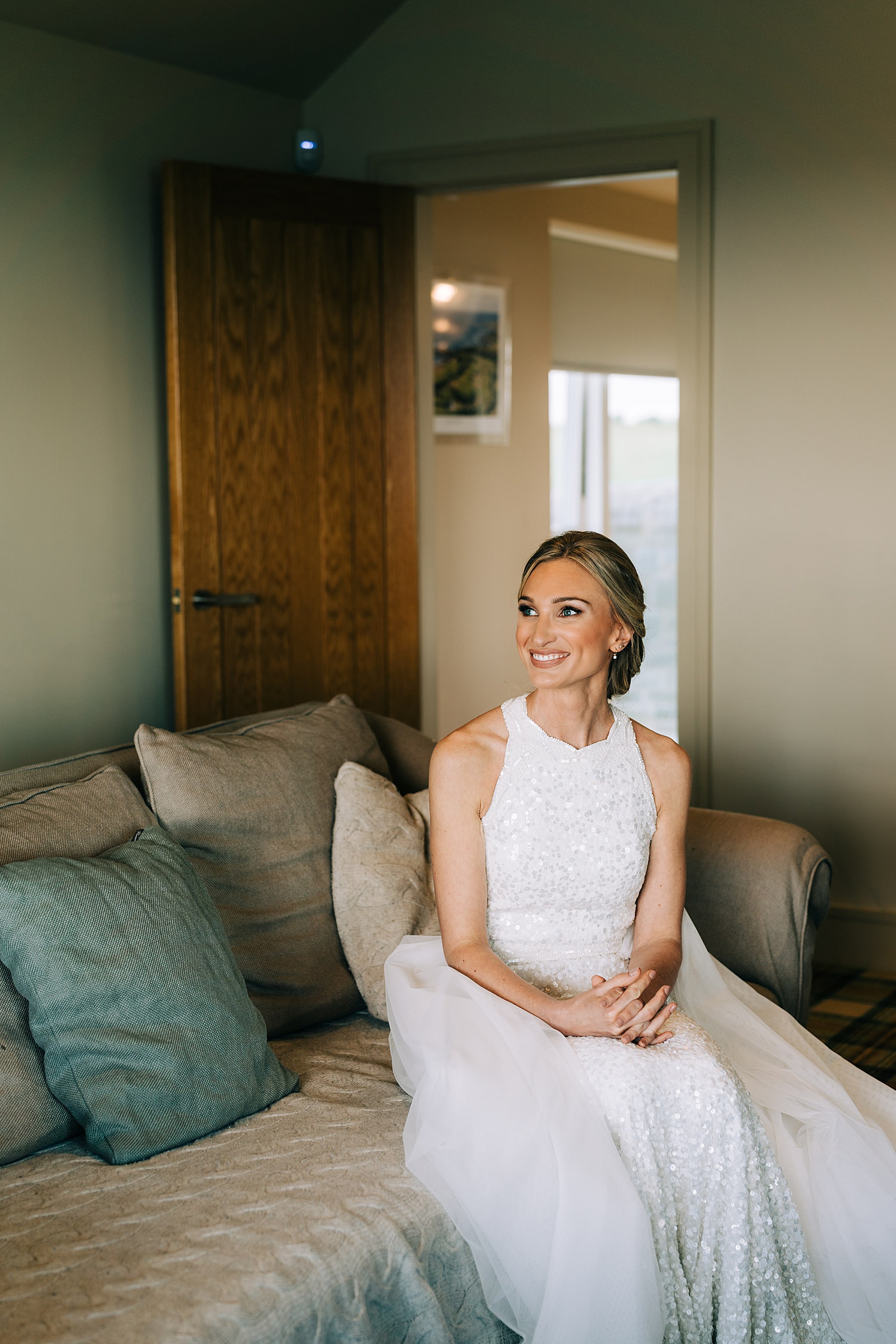 Her shoes were sumptuous teal velvet, bought from Aquazzura at Pam Jenkins and wore a collection of special earrings.
"I treated myself to Jessica McCormack gypset earrings and my diamond studs were from my grandmother's engagement ring. The 'P' earring is to represent my grandfather 'Pop' who unfortunately passed away just two months before the wedding."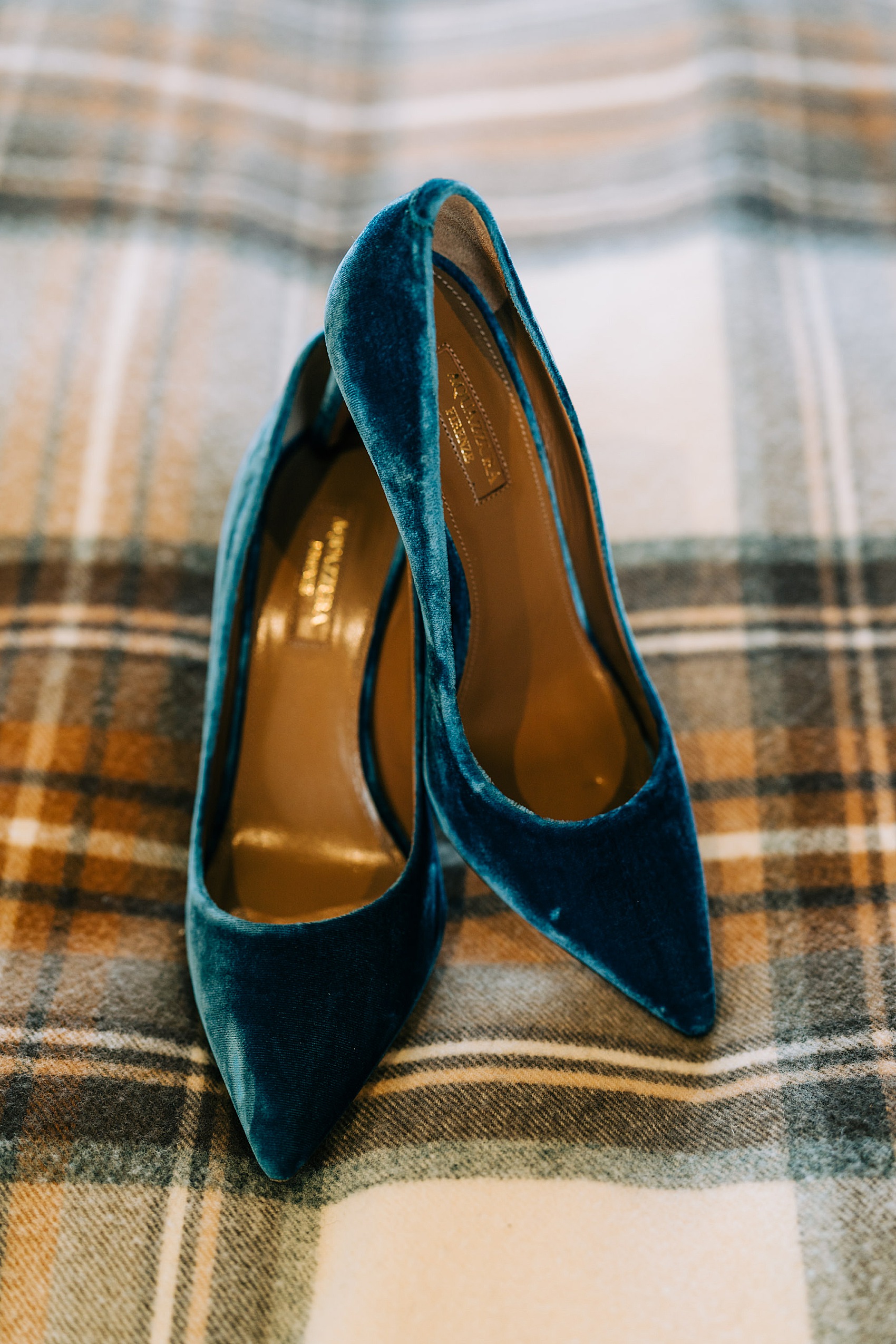 Her flawless make-up made Jenny look absolutely radiant and glowing, and was applied by Victoria from Complection Perfection.
"Victoria was just great. The make-up looked so natural and felt great on the day – it didn't feel caked on, but at the same time was enough to stay on for the day. I was so, so thrilled with it."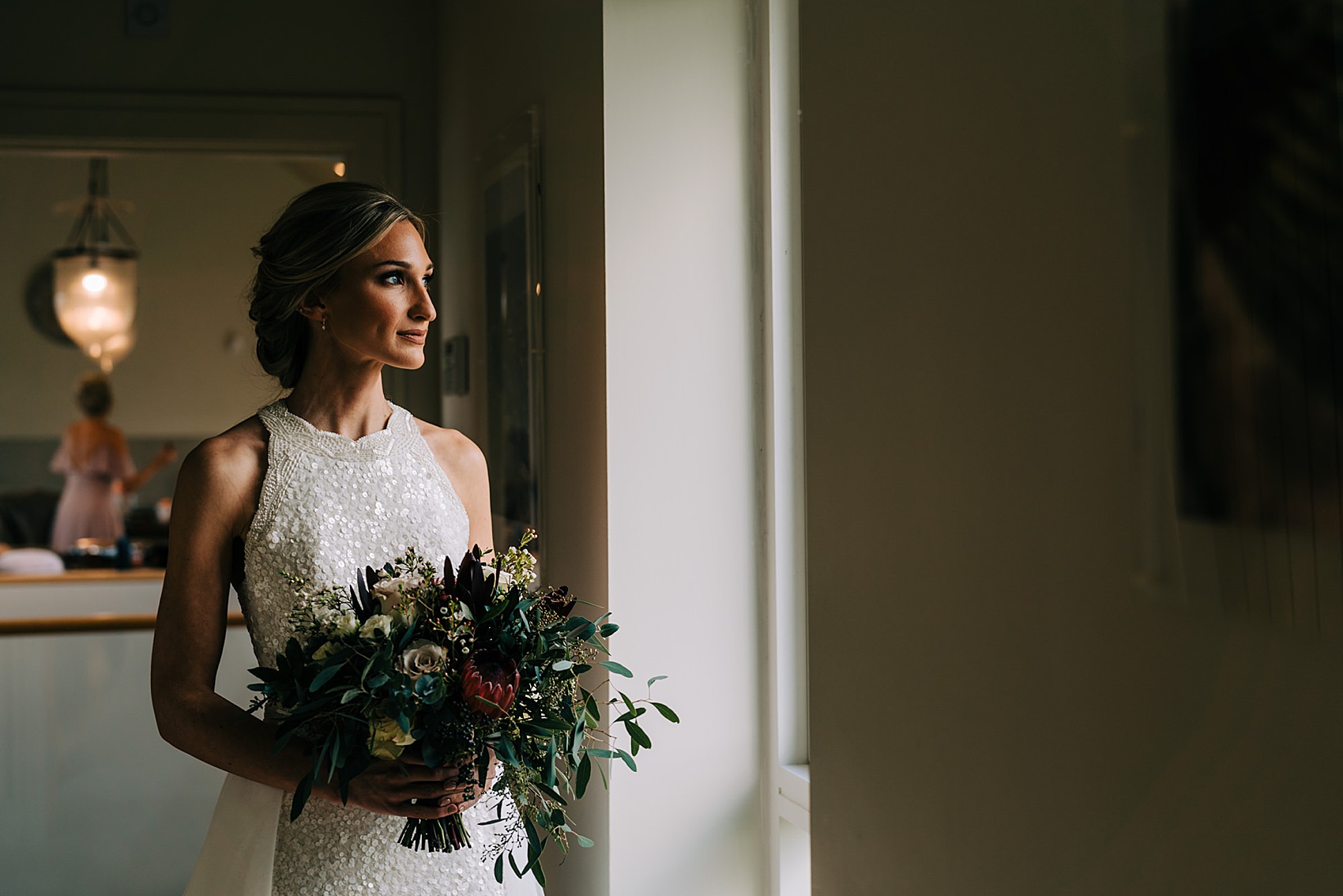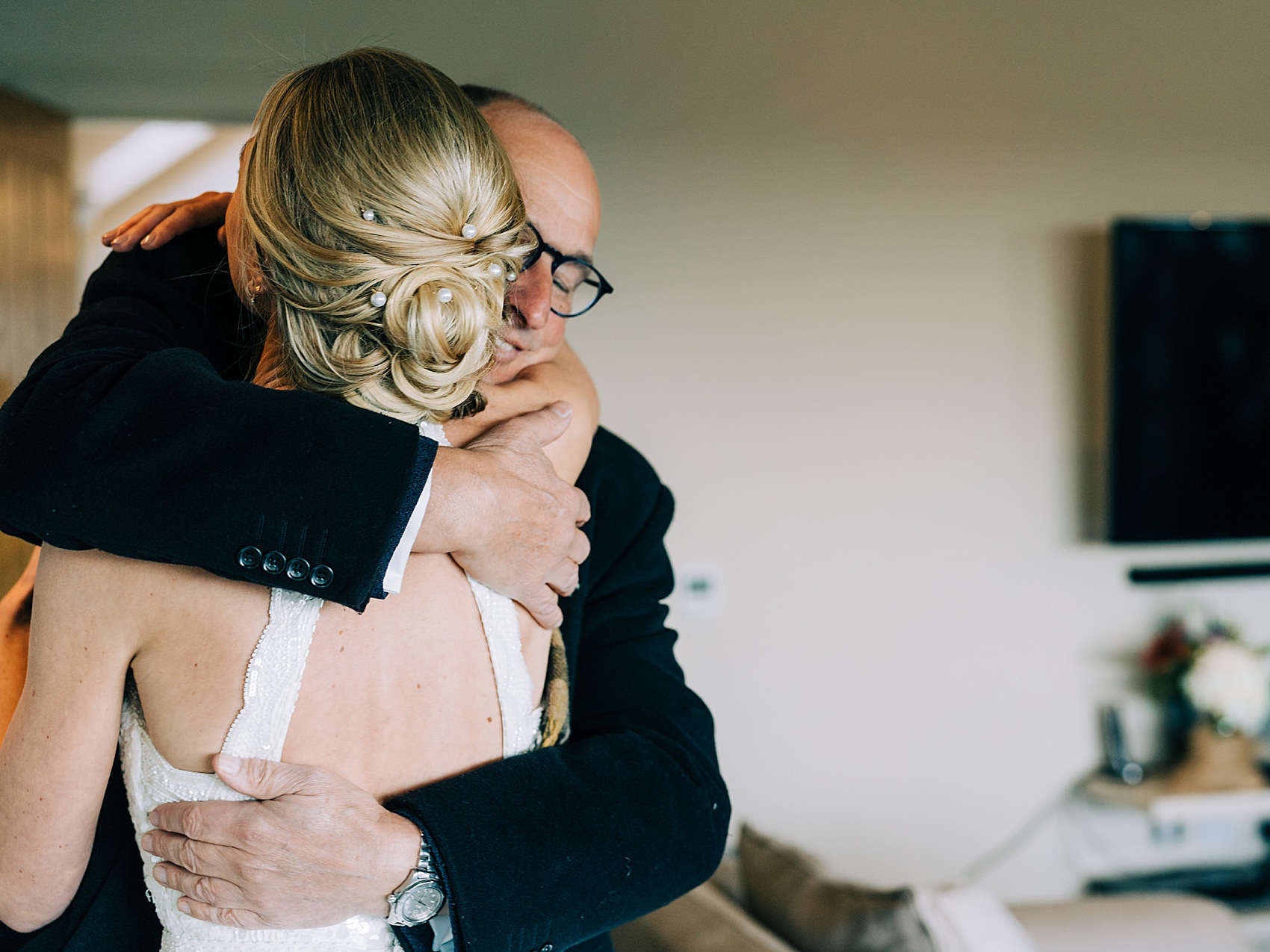 For a seasonal twist on the traditional Scottish ceremonial dress, Duncan wore made-to-measure tartan trews from Kinloch Anderson in Edinburgh, with a smart Hackett jacket. The look is sophisticated and just perfect for a chilly November day by the sea.
Jenny and Duncan met whilst living in London four years ago, then moved back up to Edinburgh together in 2017.
"We got engaged in September 2018 on my 30th birthday surprise to Venice and Lake Garda. We were engaged for fourteen months."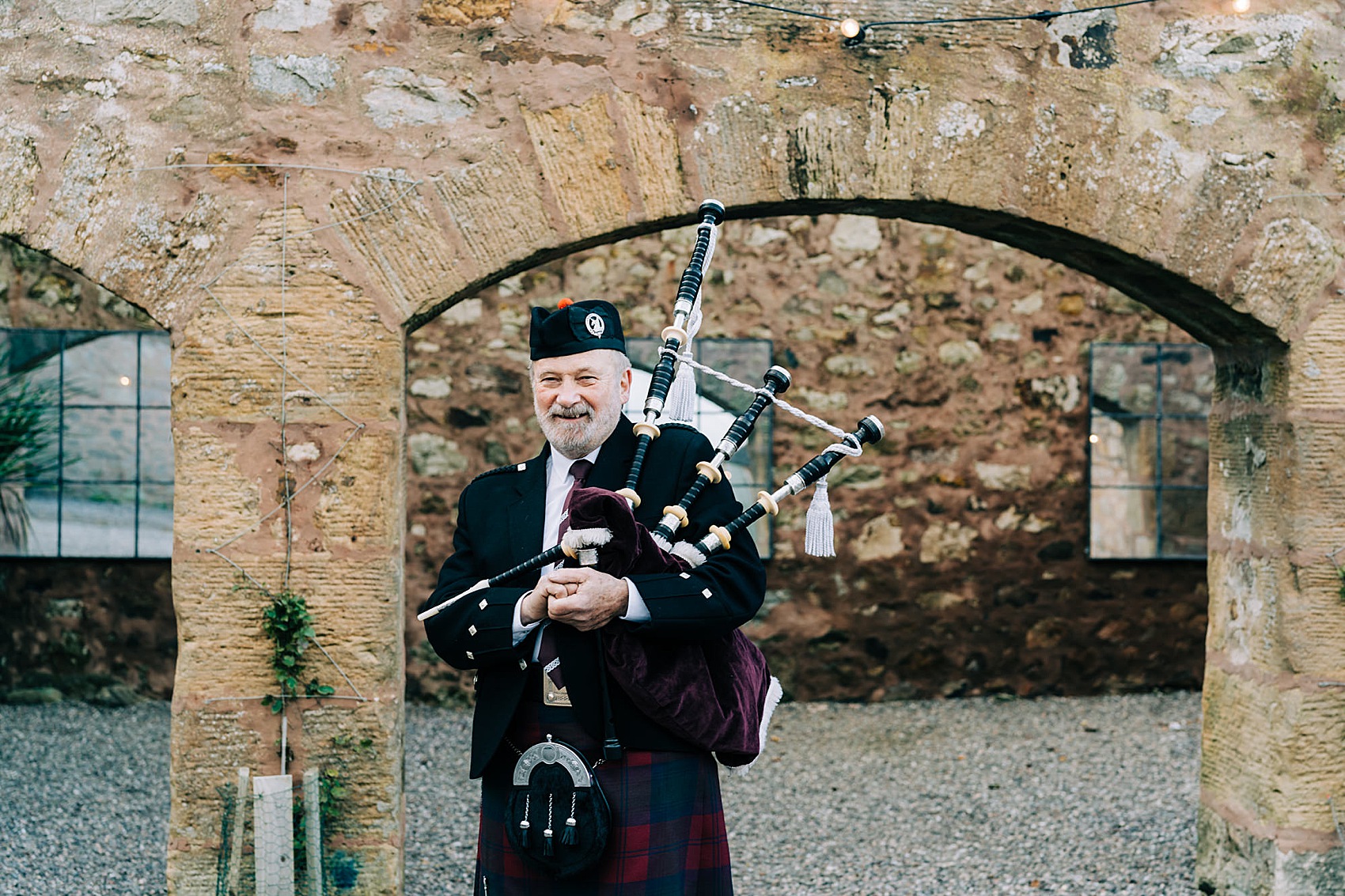 As well as the broken arch, the barn ceremony room had been lit with pillar candles, fairy-light for a warm and romantic look and other accessories hired from The Little White Cow.
"They have the most wonderful selection of furniture and accessories. After a few phone calls we came up with a plan; the day before the wedding they came to The Cow Shed and completely over-delivered."
Postponing your wedding? Bookmark our Covid19 pages which are full of useful, practical & emotional advice.
"I was struggling with handing over control having planned it all for the best part of a year but I couldn't have asked for them to do a better job."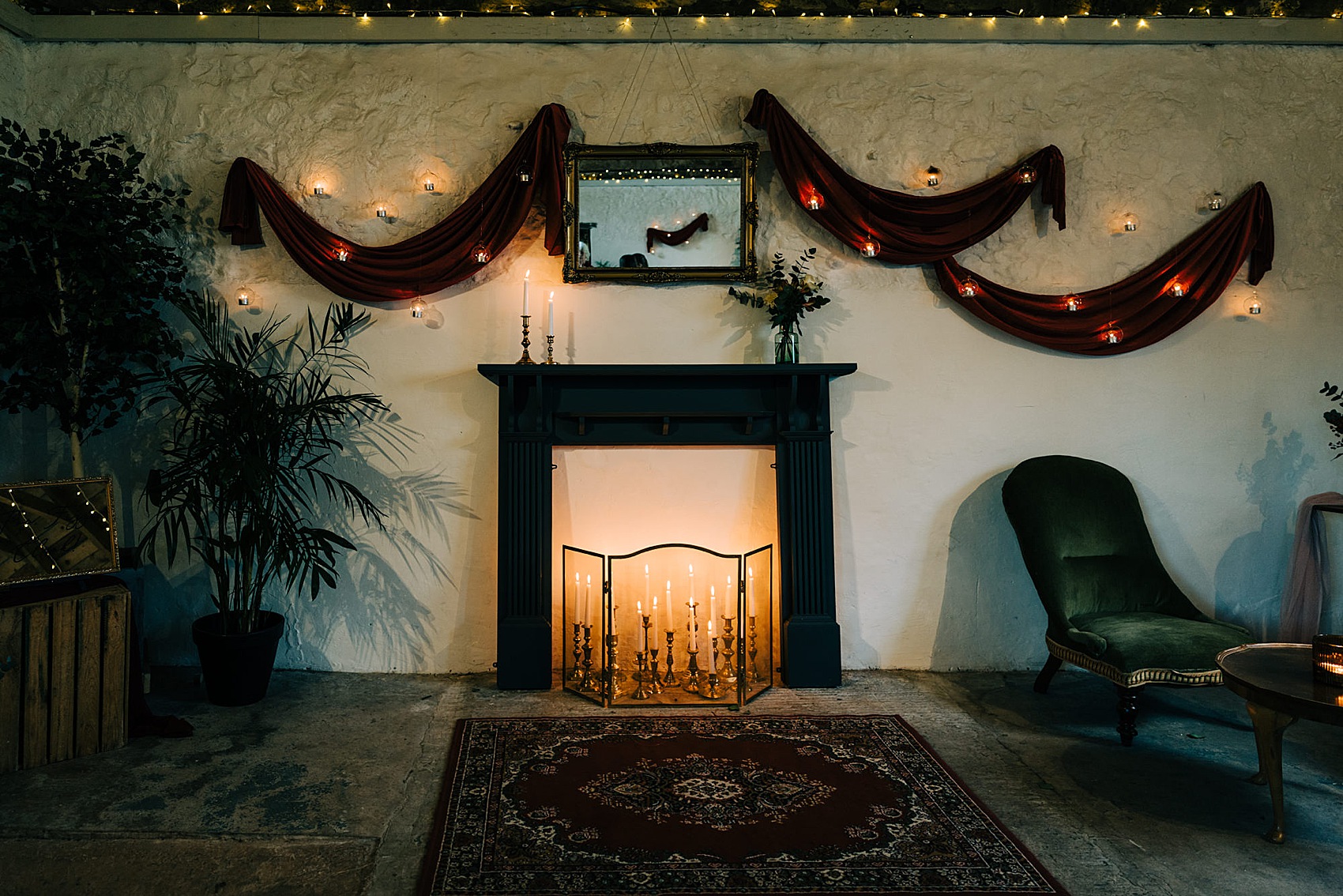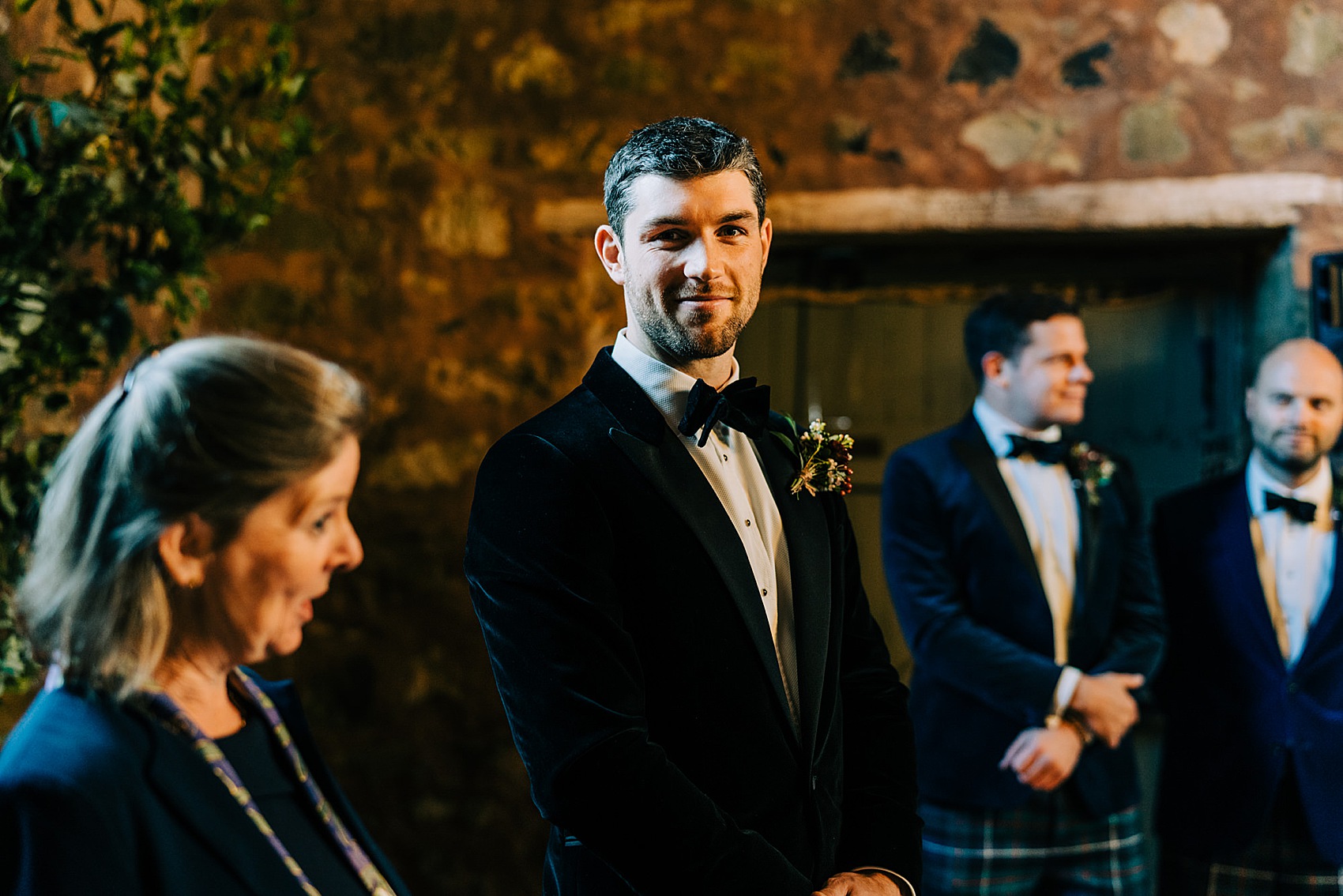 Jenny walked down the aisle with her father, and chose 'First Time Outside' by Zbigniew Preisner for the processional.
"It is from 'The Secret Garden' which was one of my favourite childhood stories and makes me blub every time."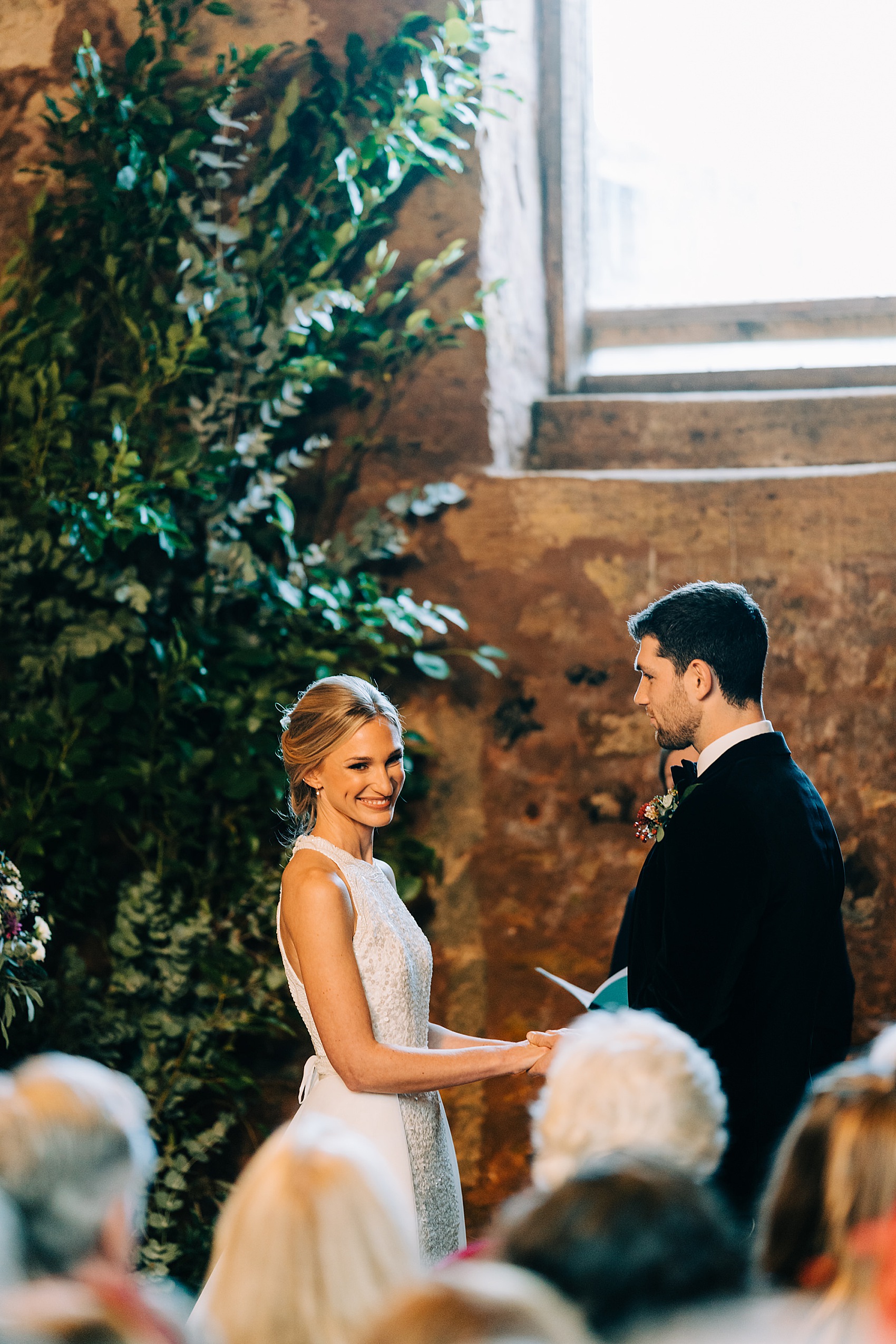 The service was led by celebrant Jane Patmore and included a reading from Duncan's mum.
Explore lots of more wedding readings here on Love My Dress
"Jane is a total legend. She is genuinely one of the nicest, most fun people to be around. She listened to everything and it truly felt like a unique and personal service. She is a total hoot and we really feel like we have made a friend."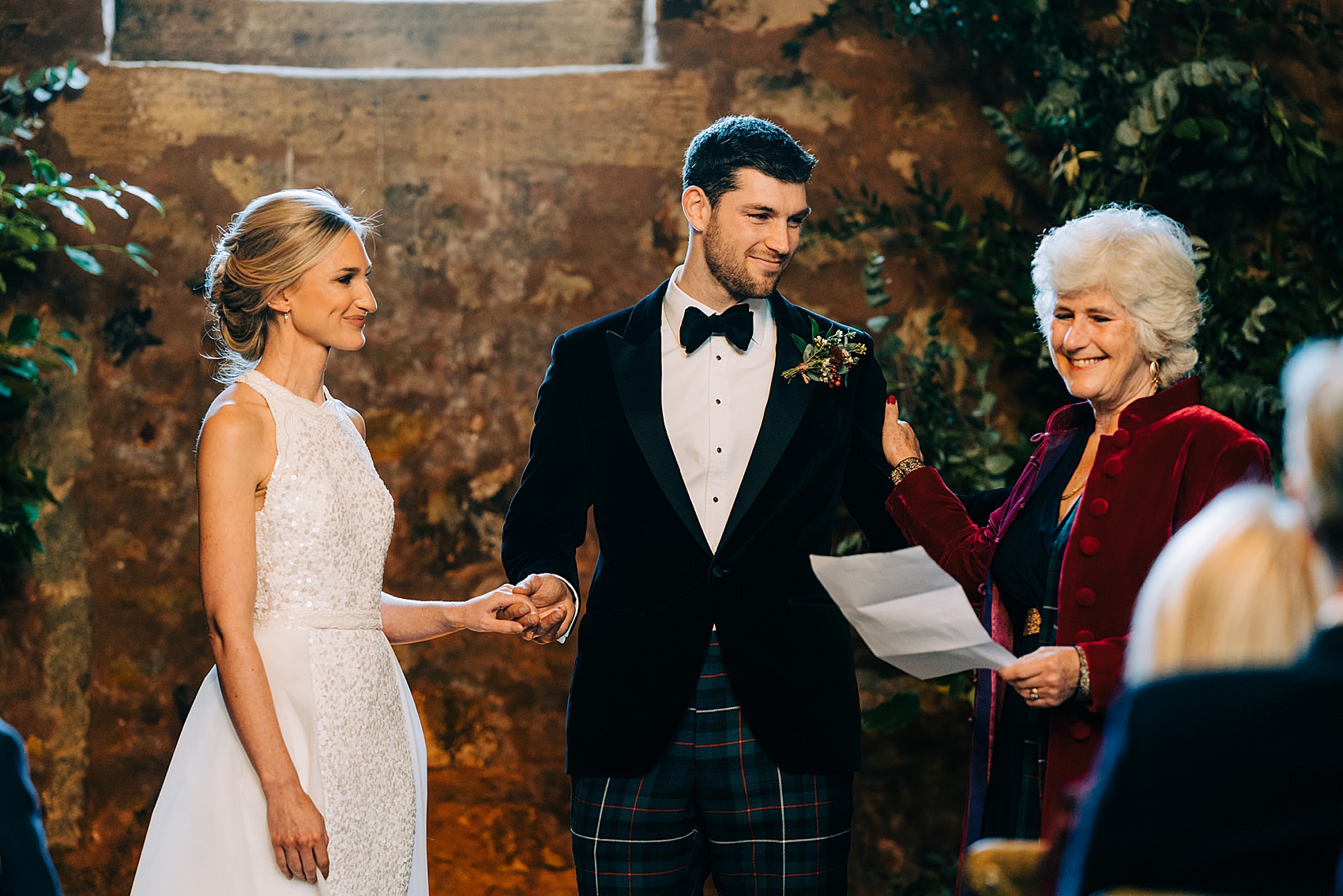 "The ceremony was wonderful; I wasn't really looking forward to walking down the aisle and having all those eyes on me, but actually people only want the best for you and it felt like a huge support marrying in front of our nearest and dearest."
"Our wedding bands were my grandmother's ring and his grandfather's ring re-cast into our own wedding bands. This was kindly provided by Duncan's cousin, Zuleika Parkin, who works in the jewellery industry."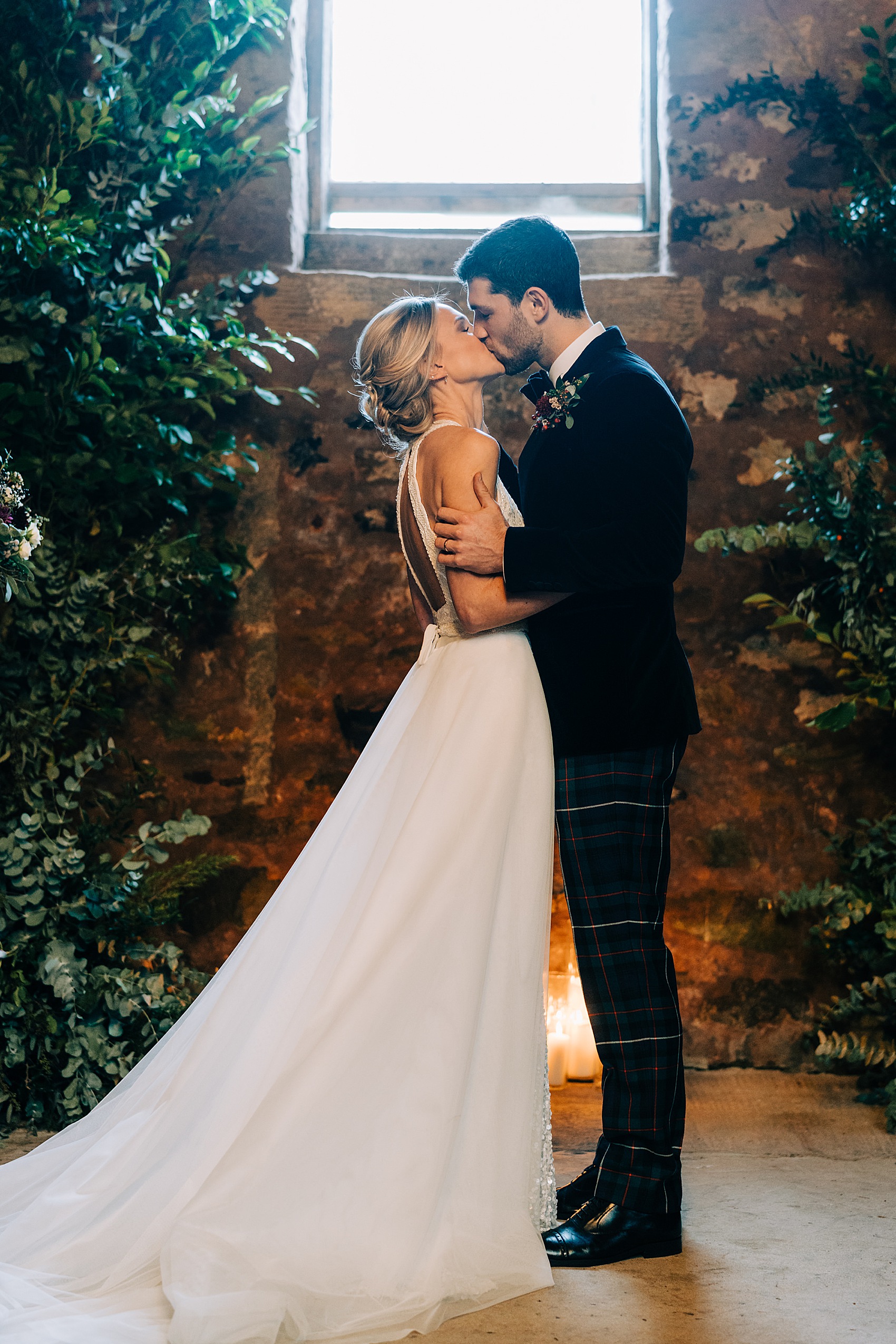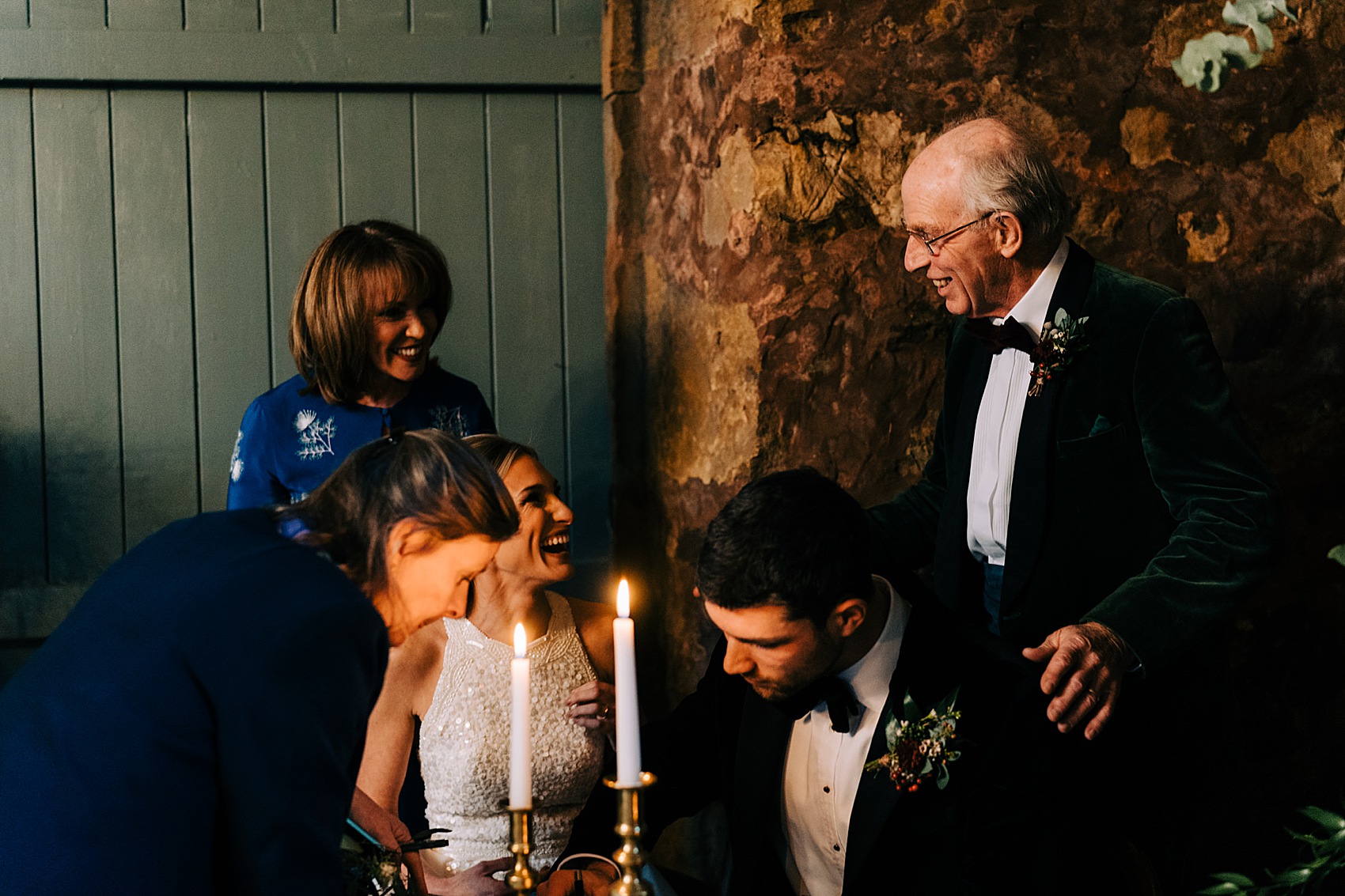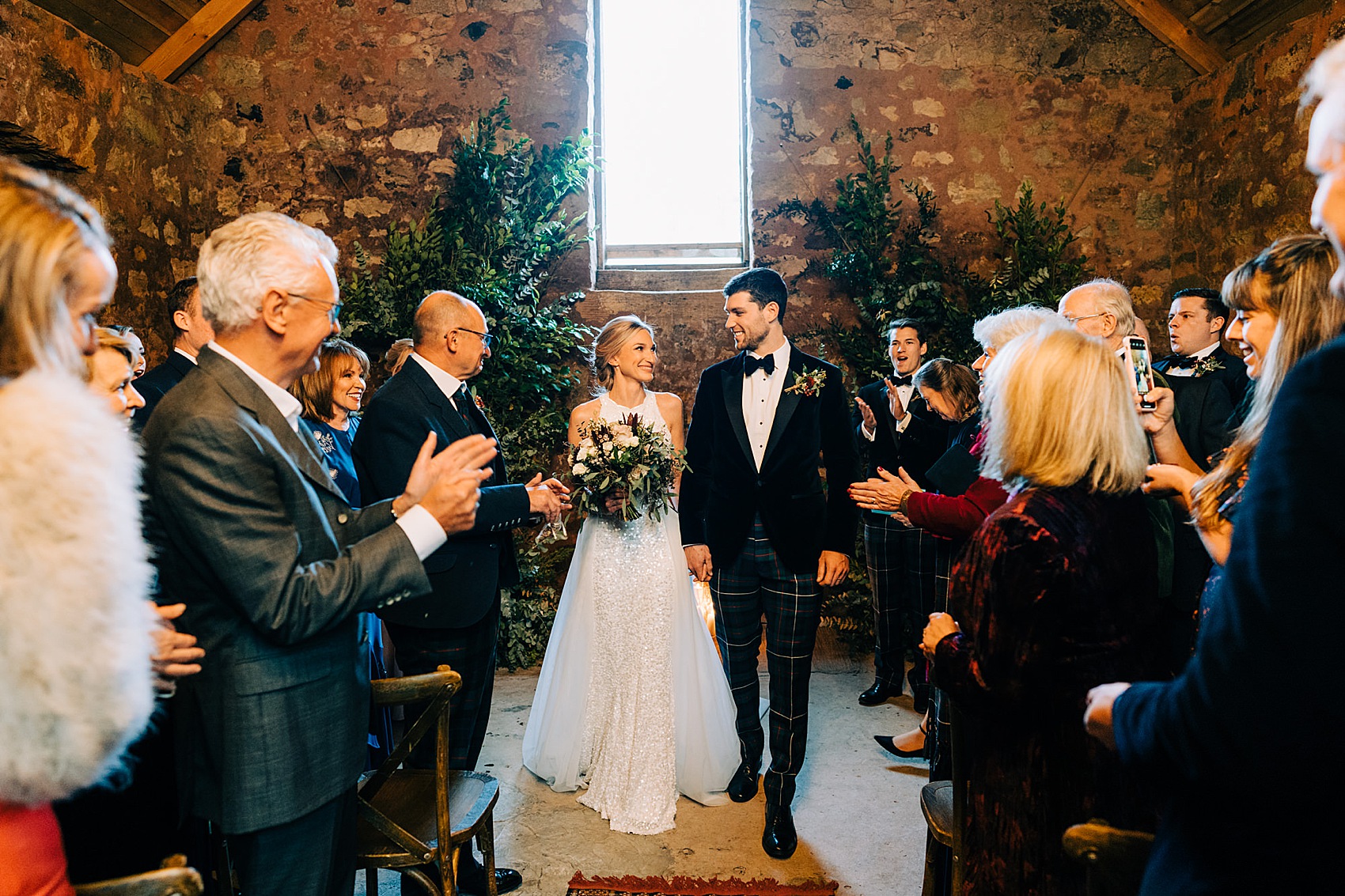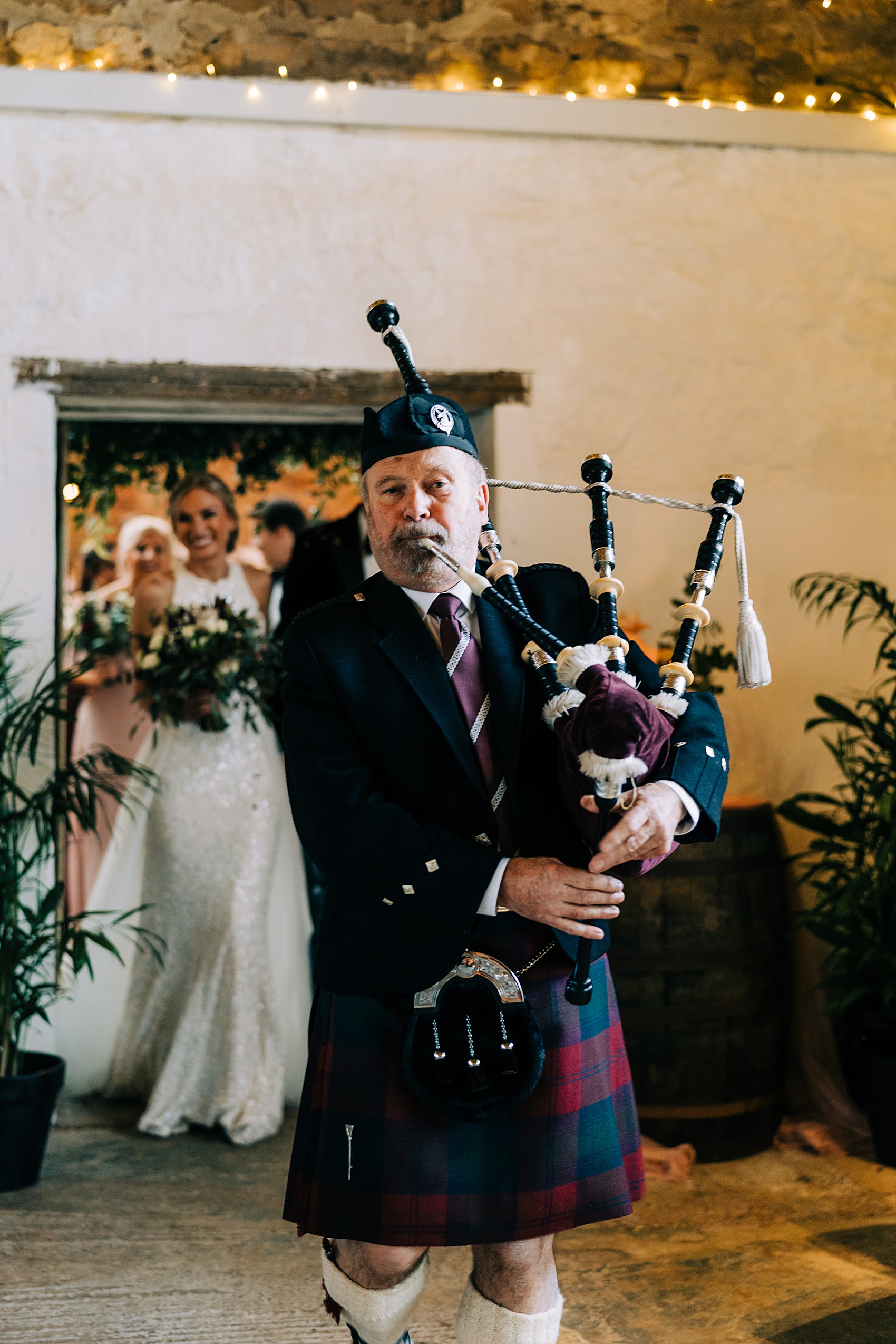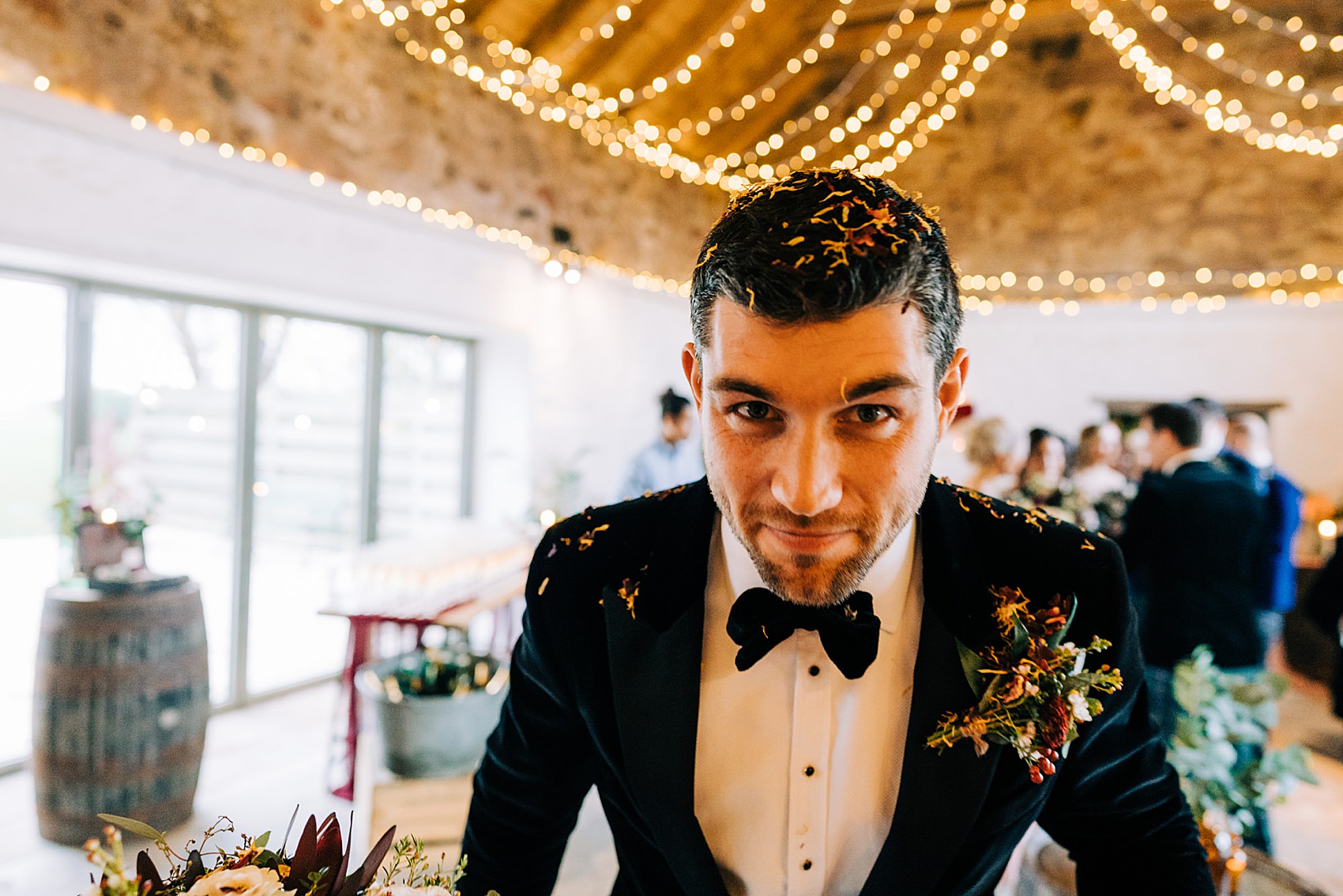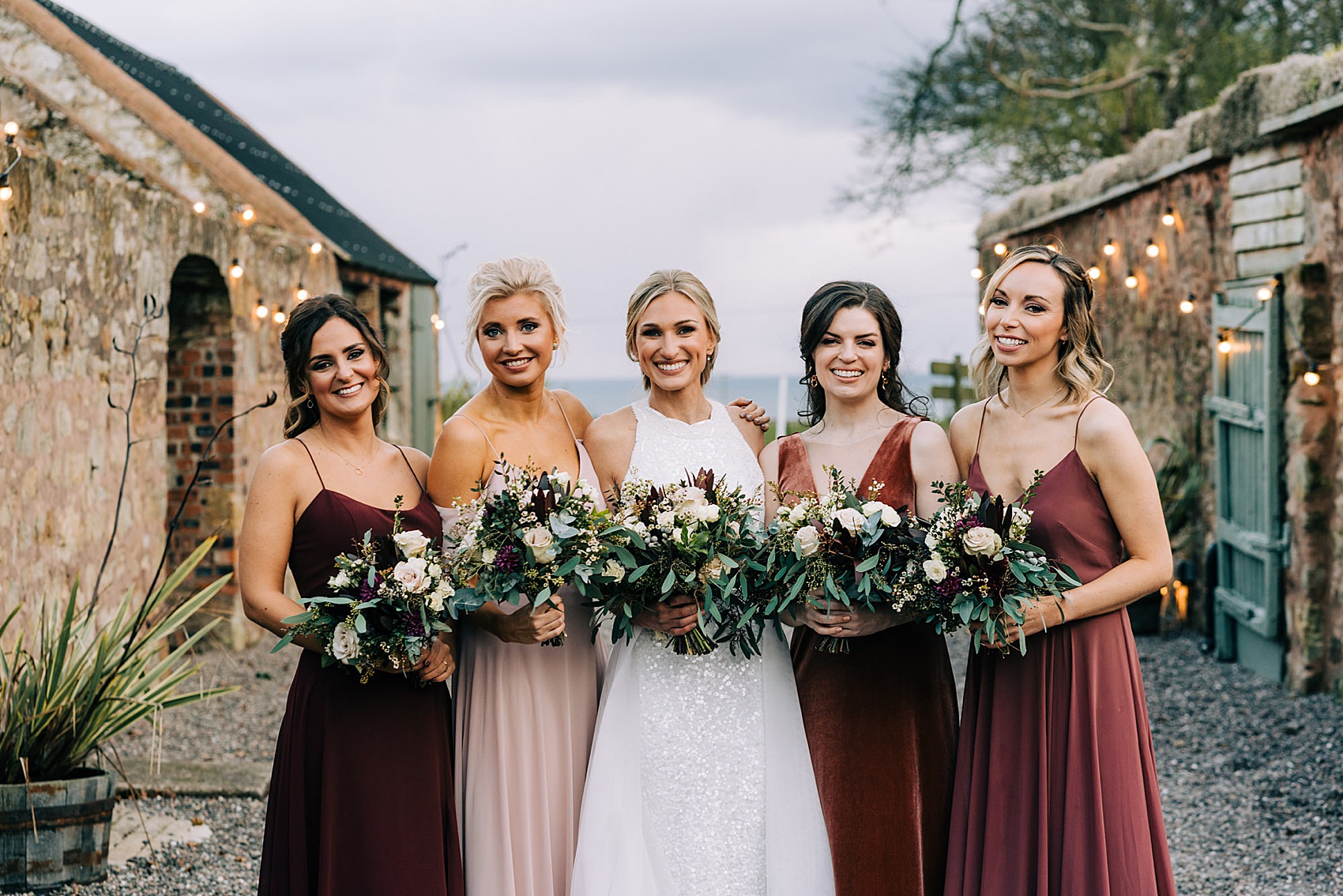 The bridesmaids selected gowns in harmonising shades of autumnal red and burnt sienna from Jenny Yoo and each carried a lavish bouquet of lush greenery, berries and fresh roses, amongst other blooms.
"Cath Ferry at Blue Poppy Florist was just amazing. I had quite a specific green vision, with the broken wedding arch and table décor – and she nailed it. I couldn't believe what she managed to do; it looked like the greenery had always been there."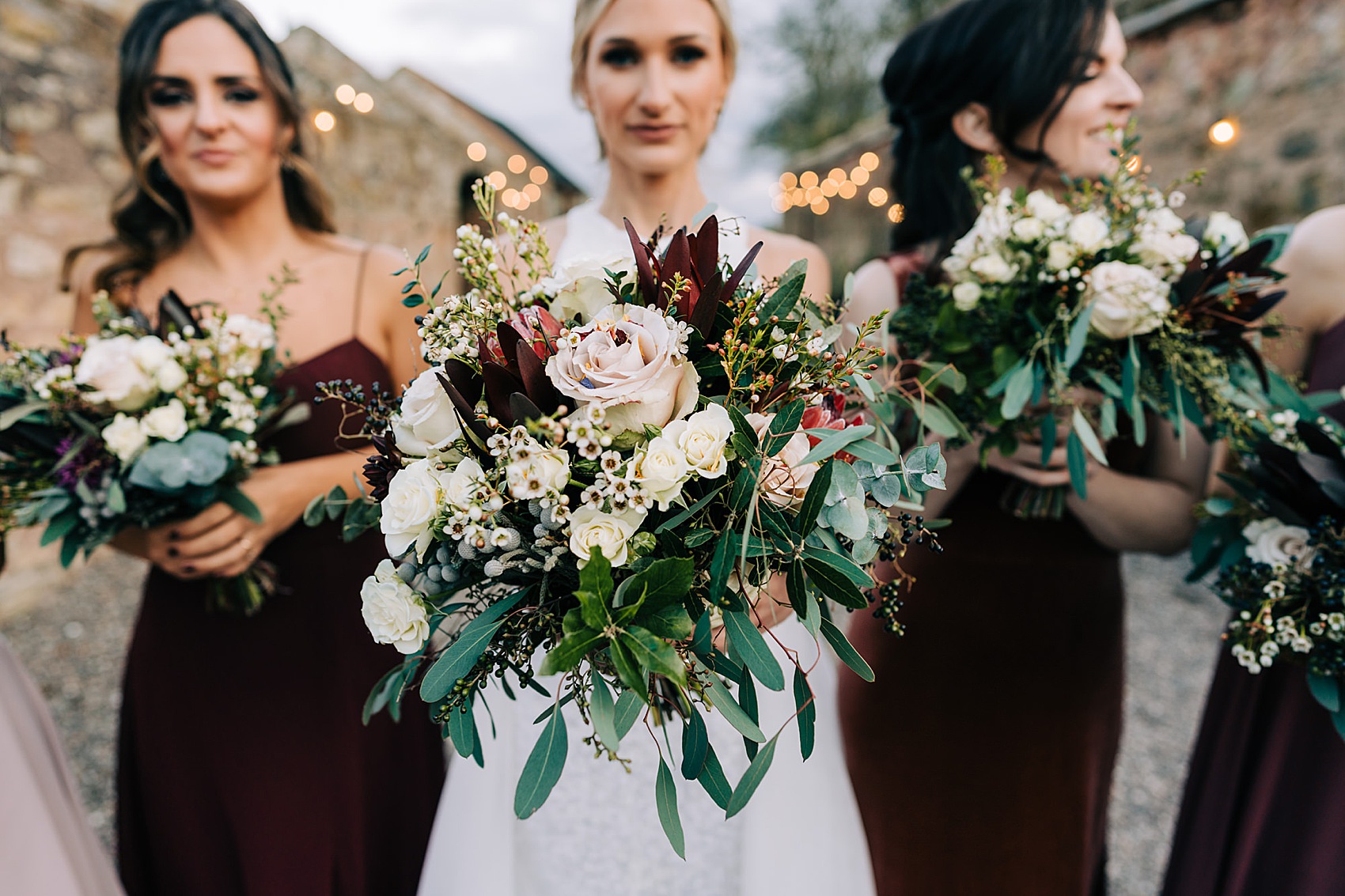 Although cloudy, the weather was fine, the perfect combination for some truly dramatic, atmospheric photos of the newly-weds and their guests on the beach and around The Cow Shed. These were captured by Photos By Zoe, whose work is full of emotion, clarity and movement.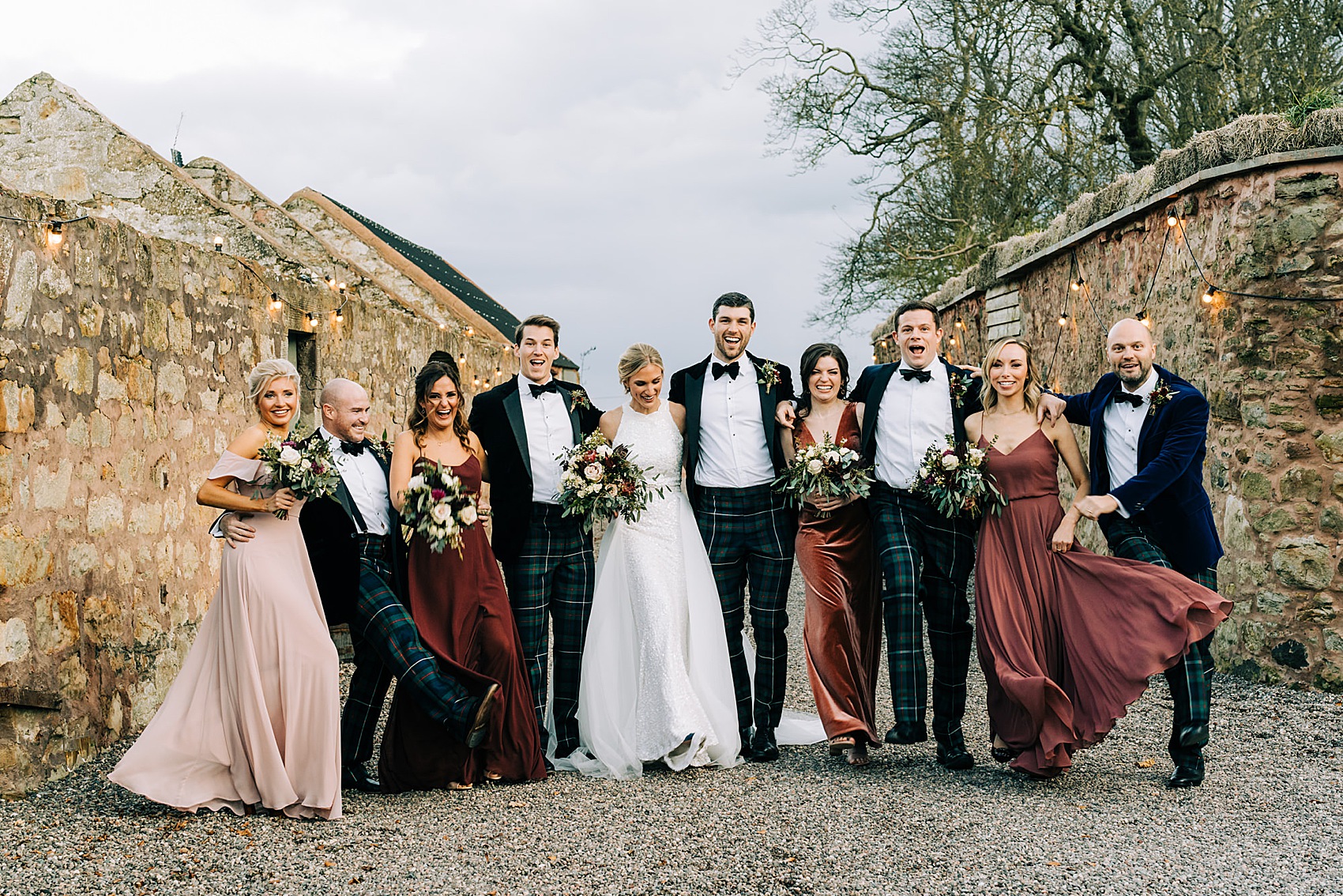 "Zoe came as a recommendation from one of my bridesmaids; her sister-in-law used her at her wedding and she's a photographer herself so you know she's good!"
Sign up to our mailing list today – we are utilising it to keep our community updated and connected during this period of global disruption
"We had a couple of Skype calls to make sure the fit was right and it was bang on – nothing too 'posey' and mostly natural shots throughout the day. After all, you're there to party too. The photos came out great and I can't thank Zoe enough for all of her hard work."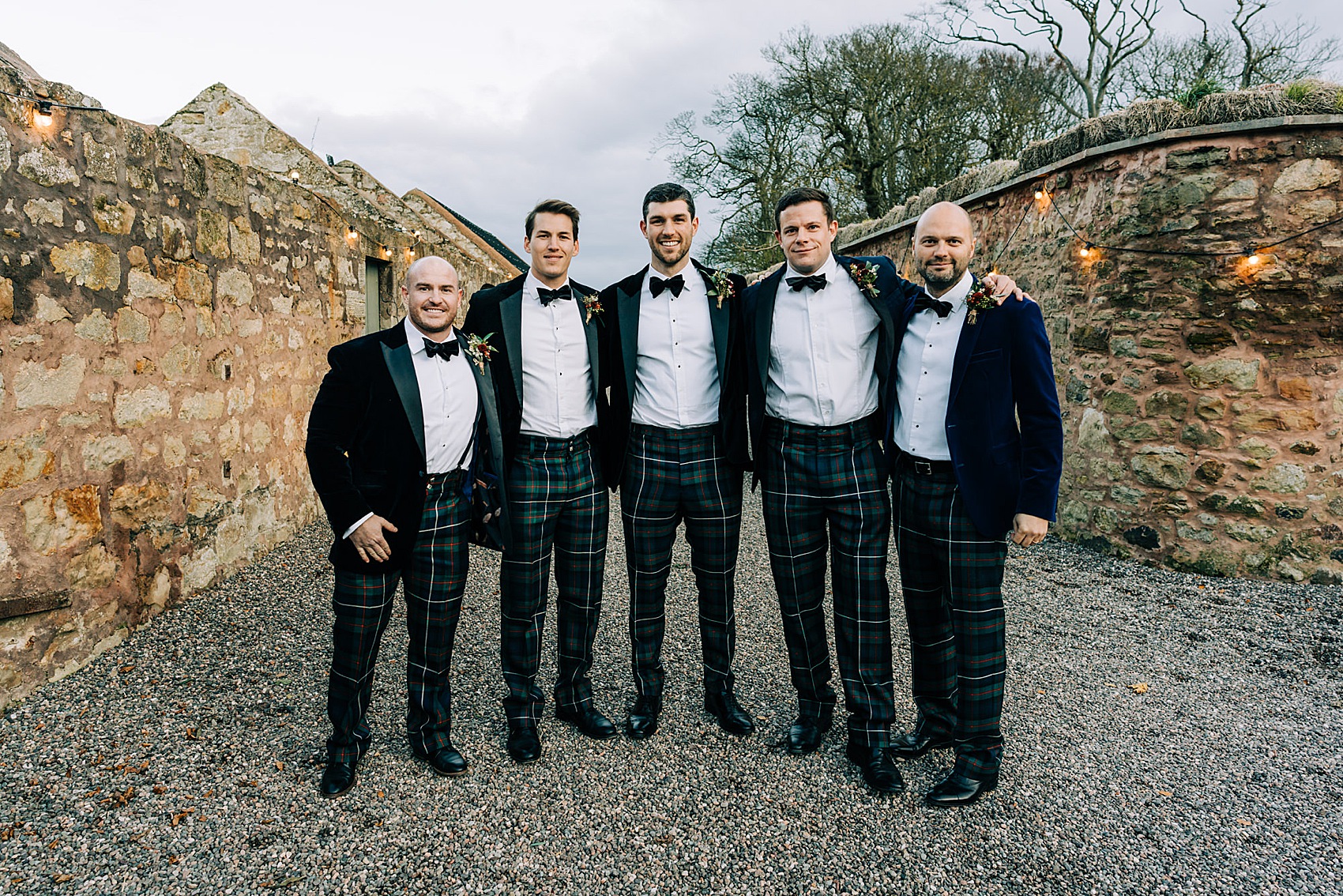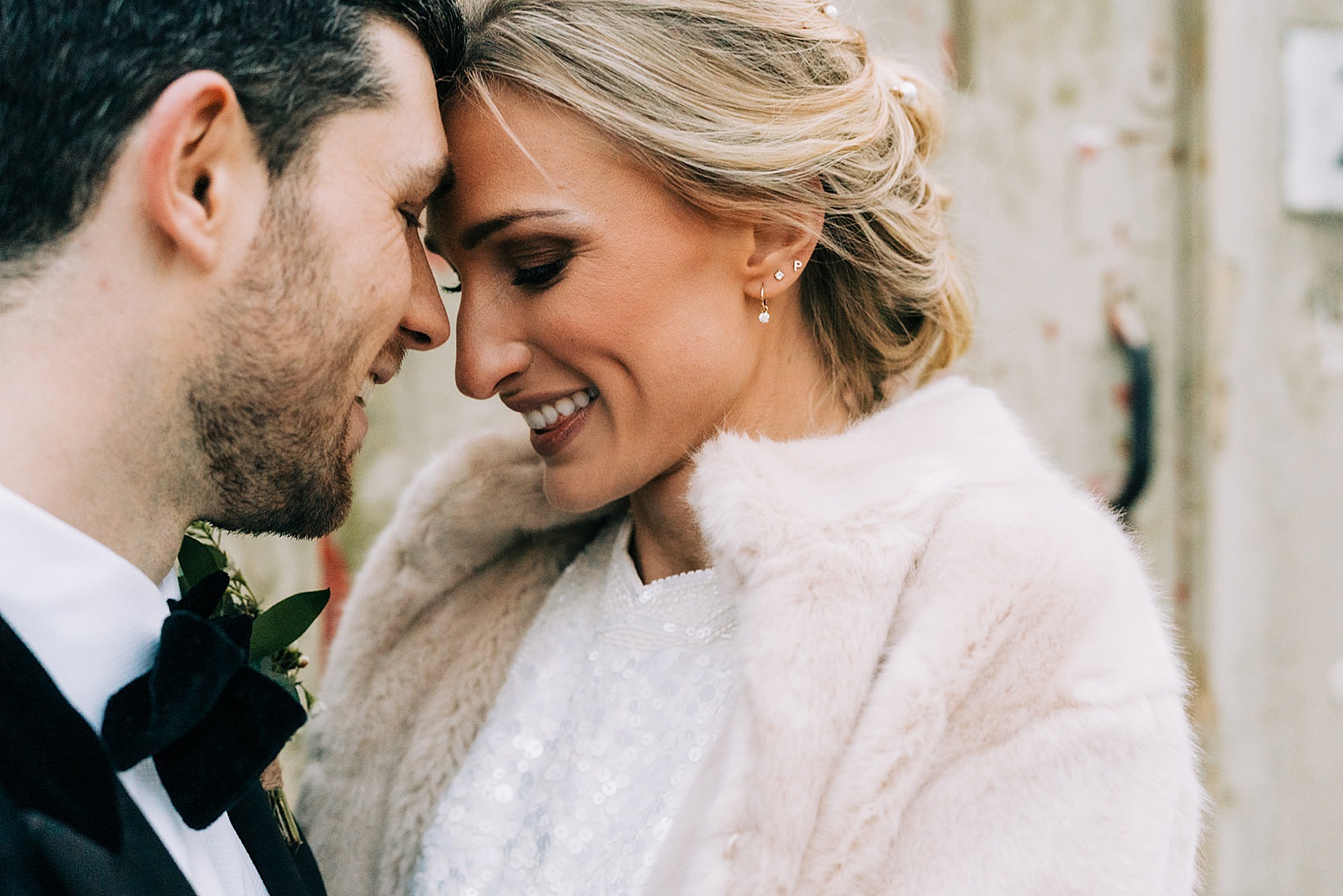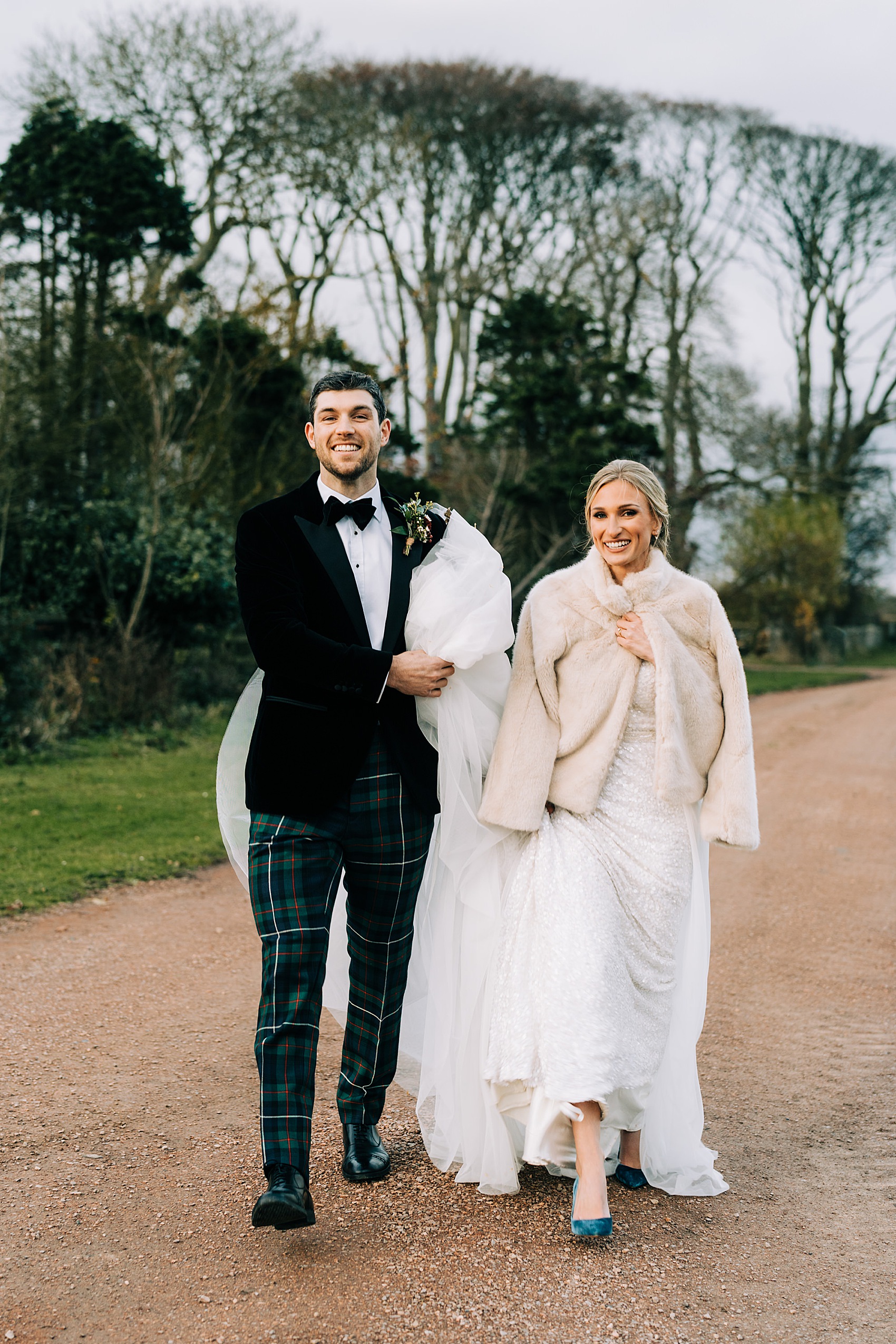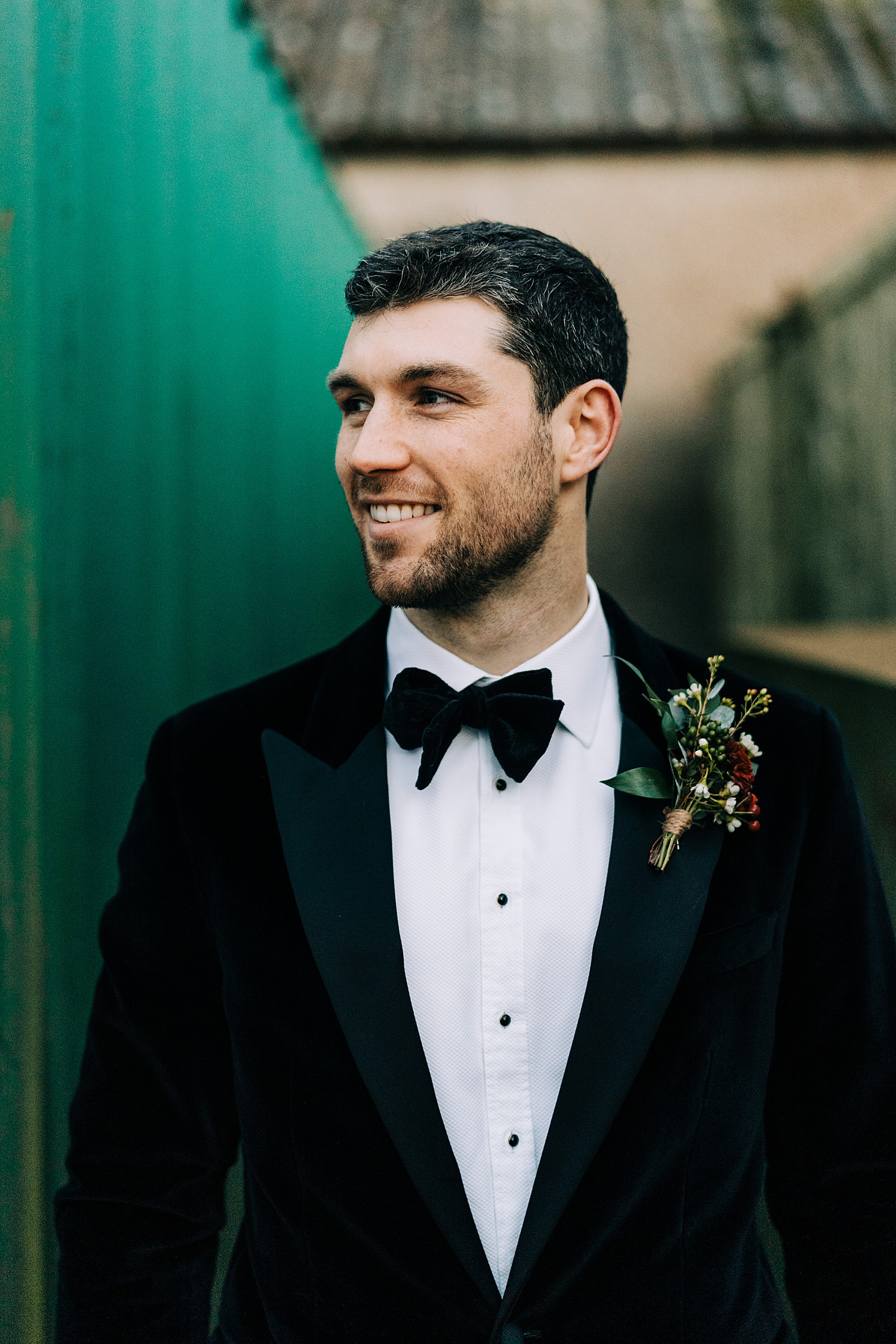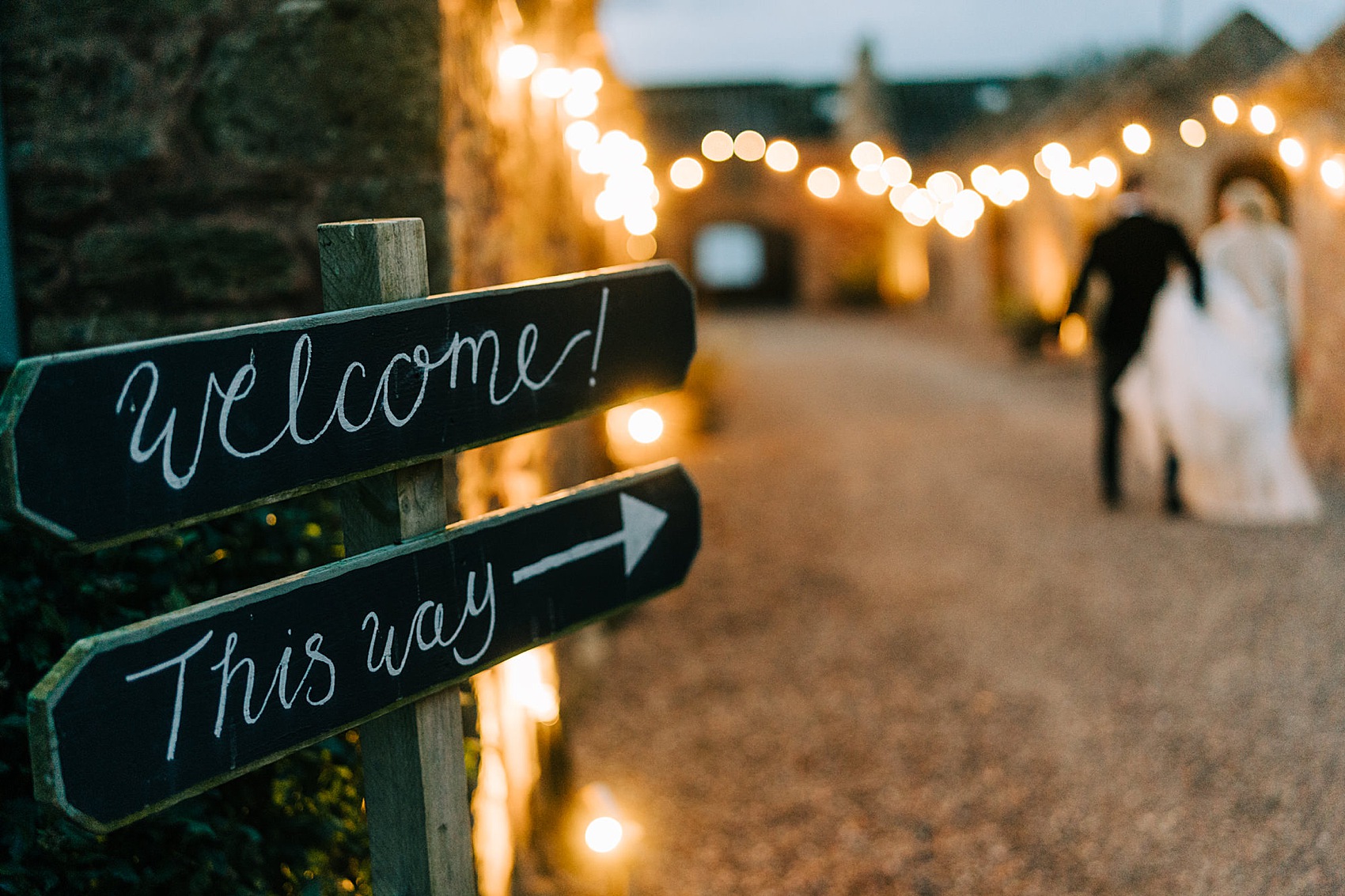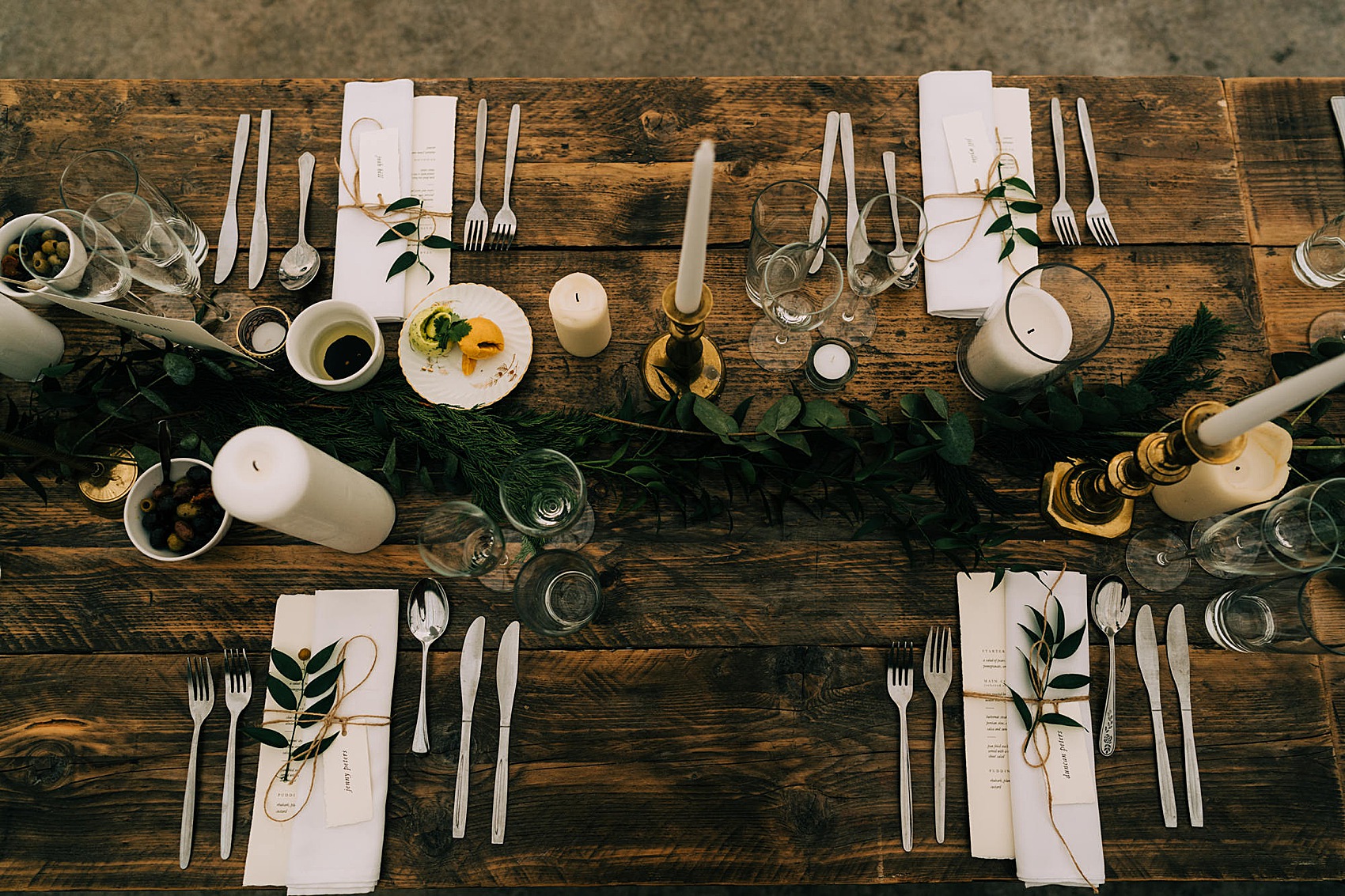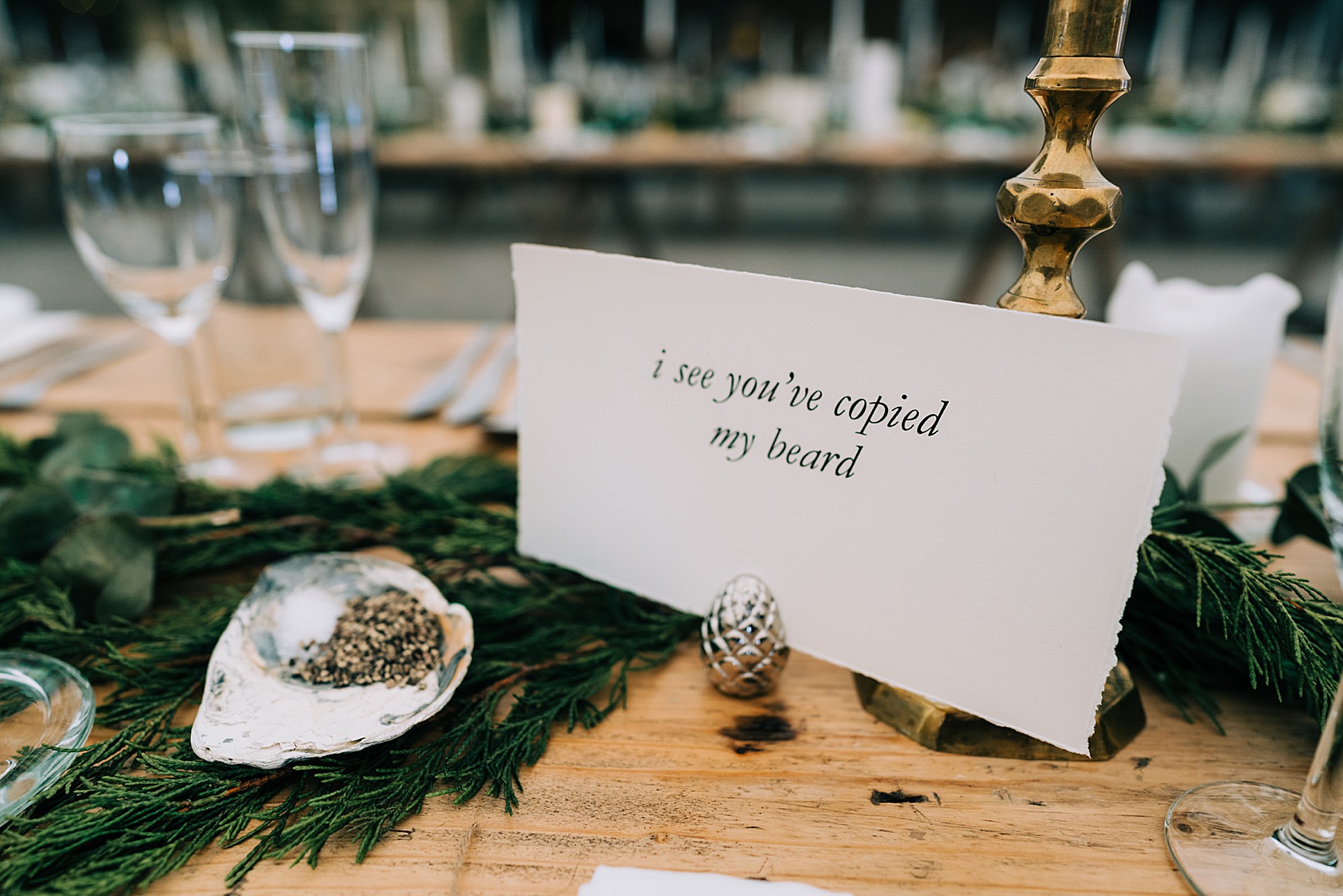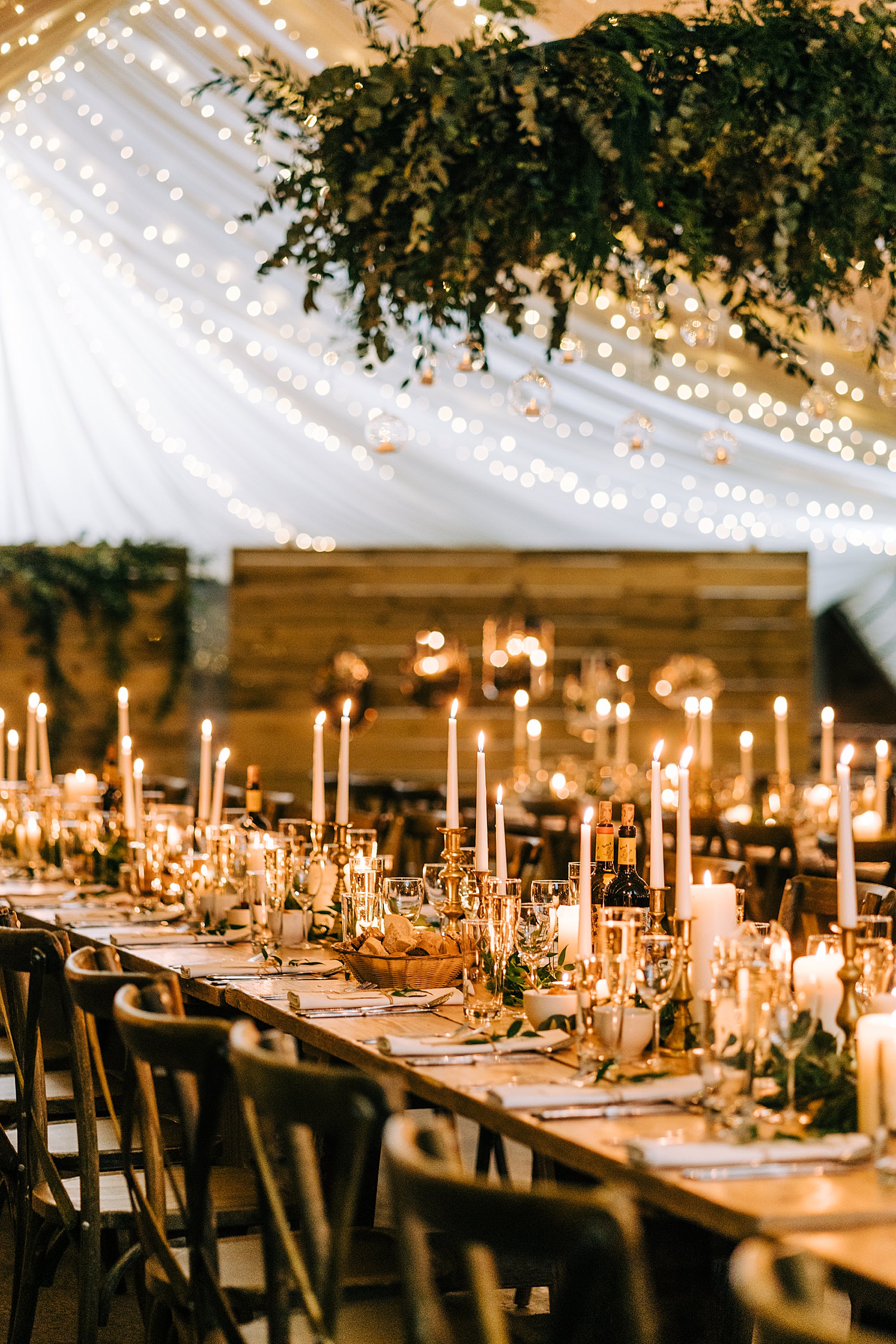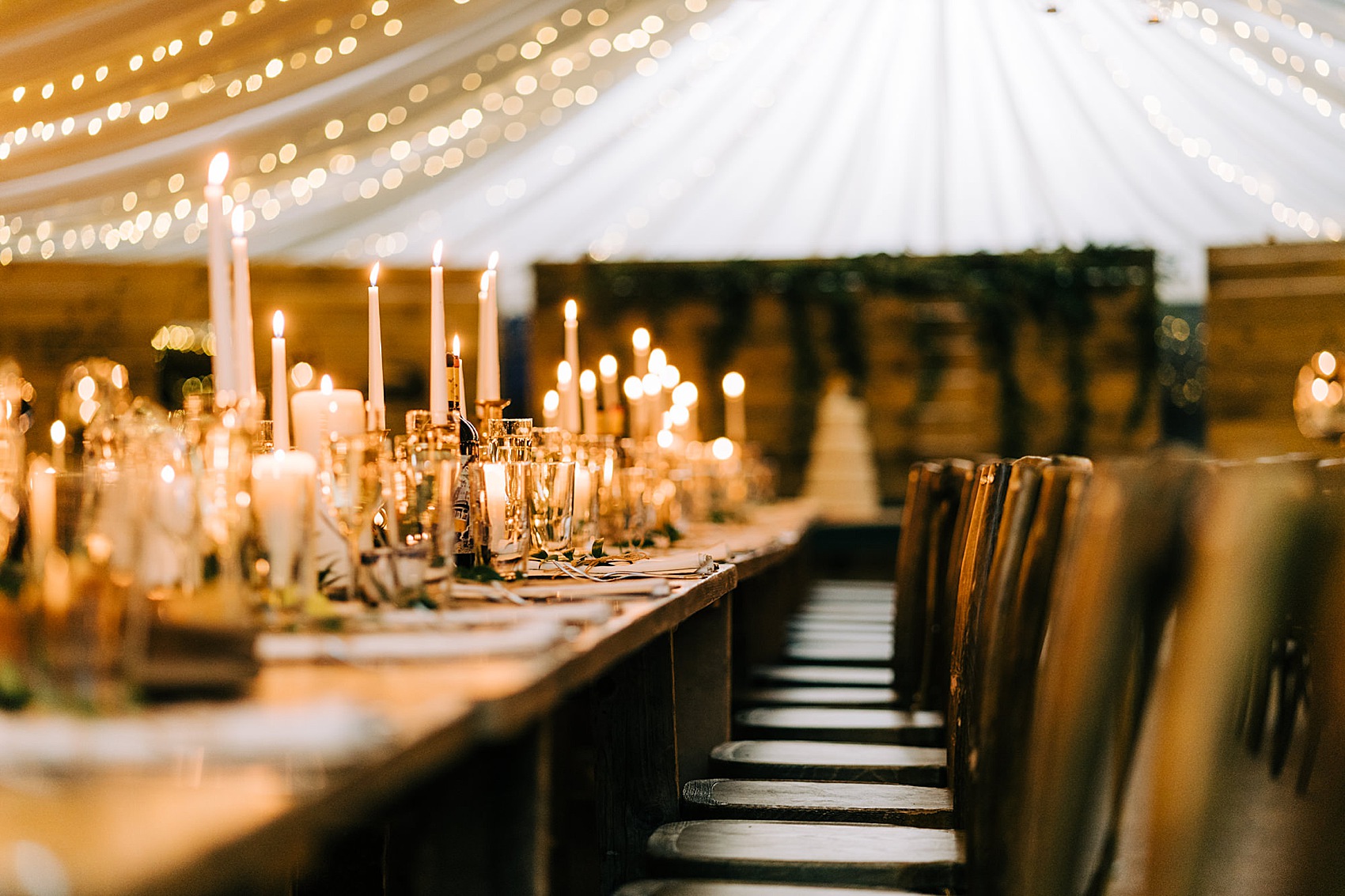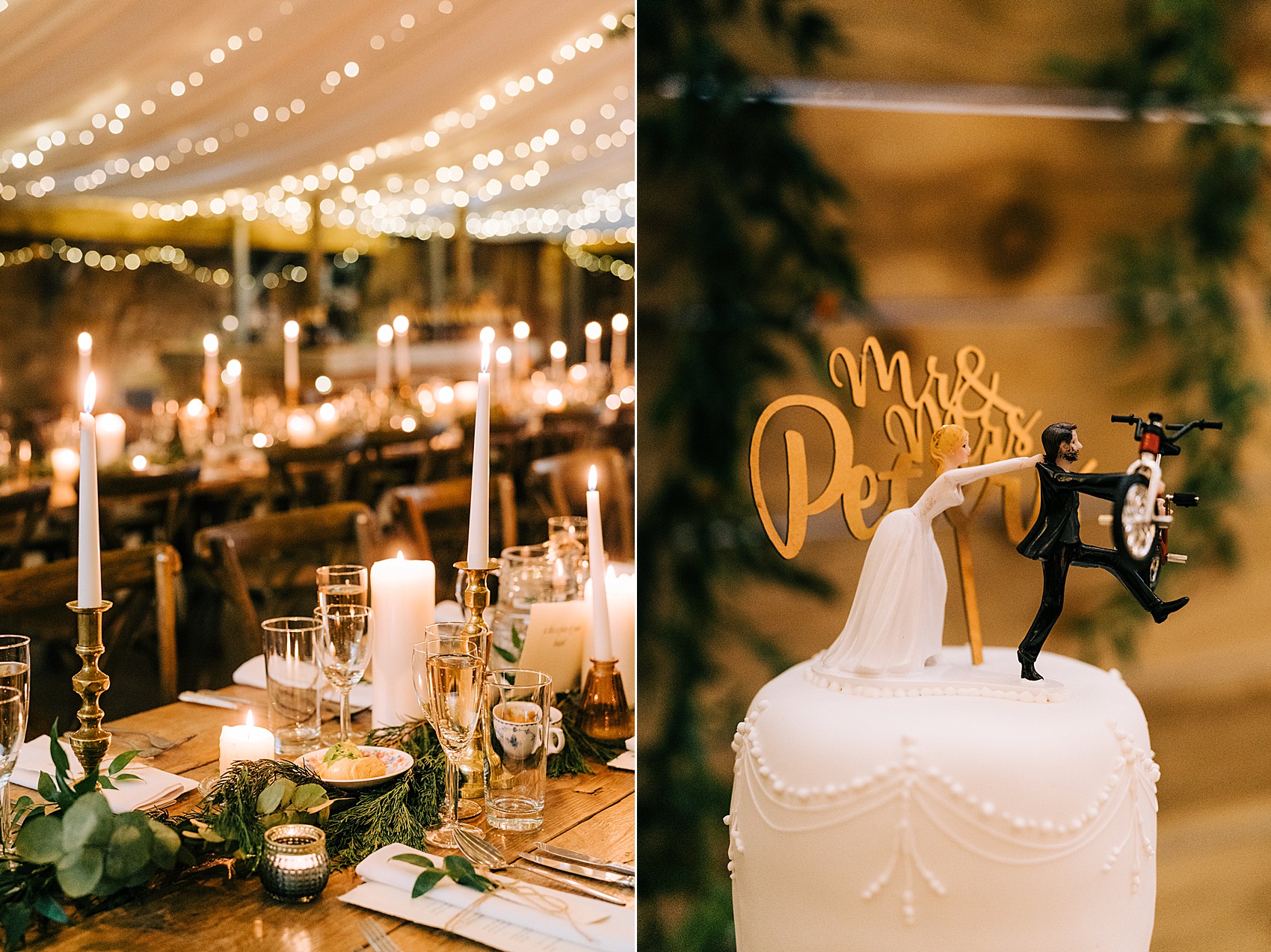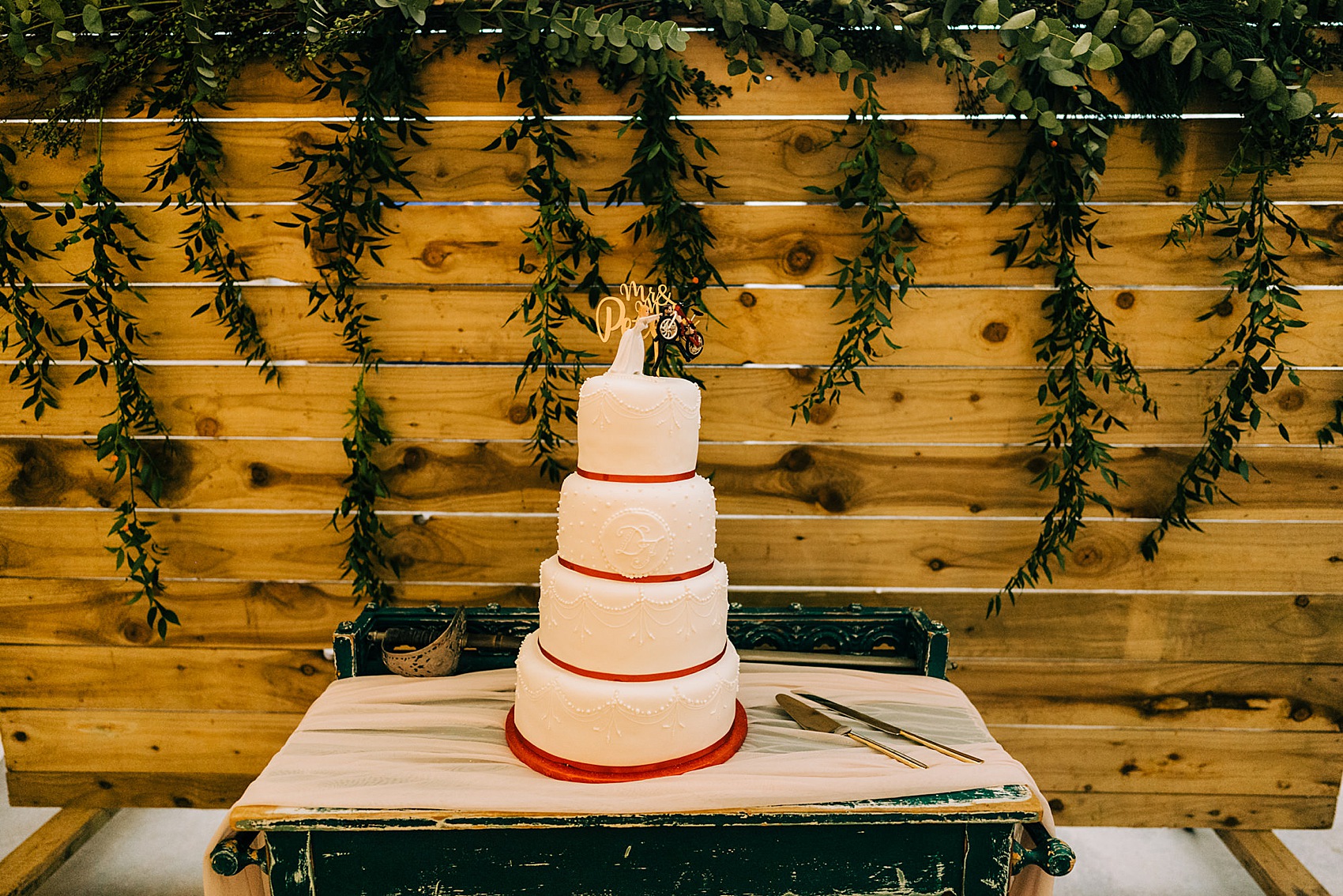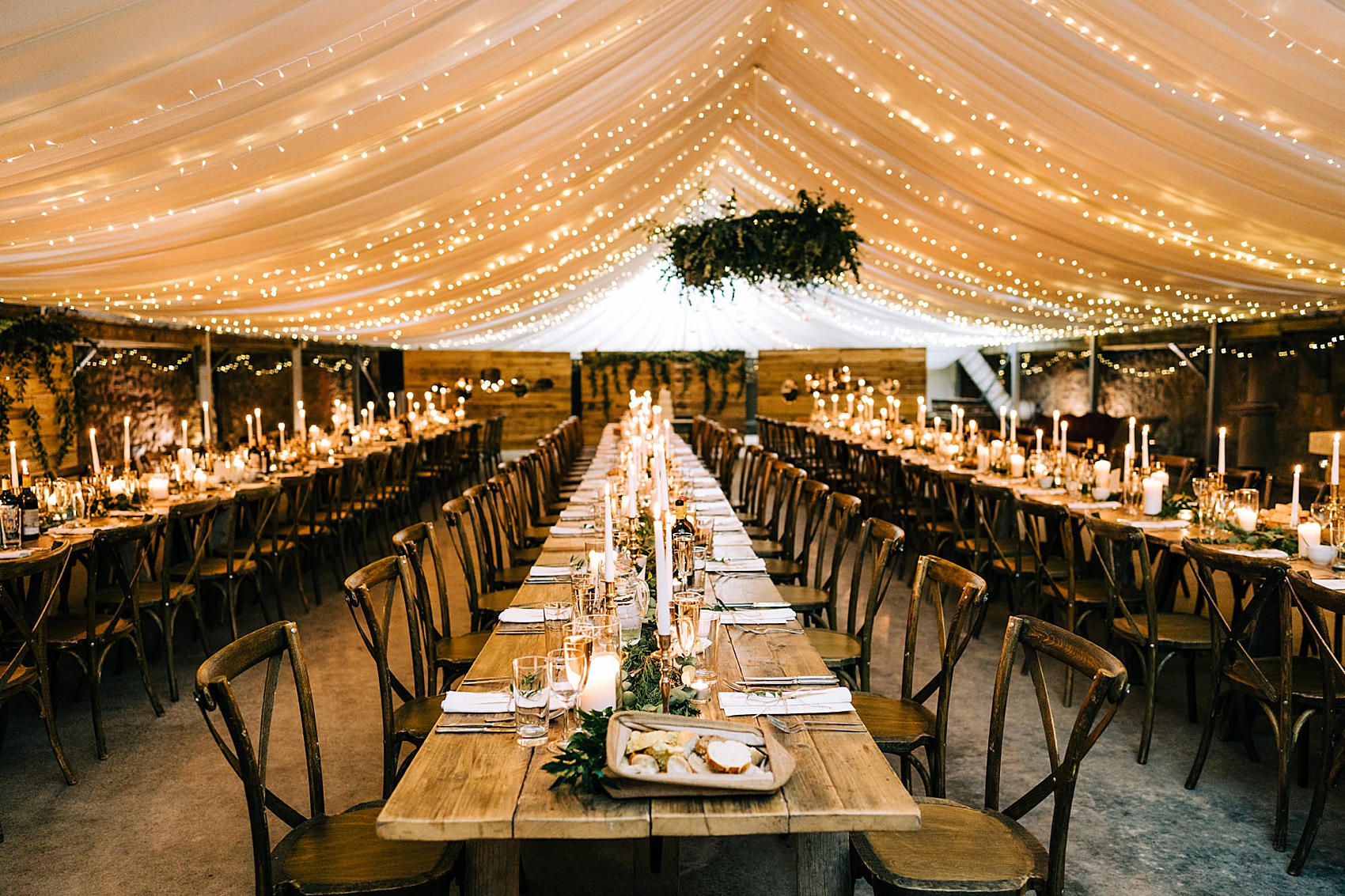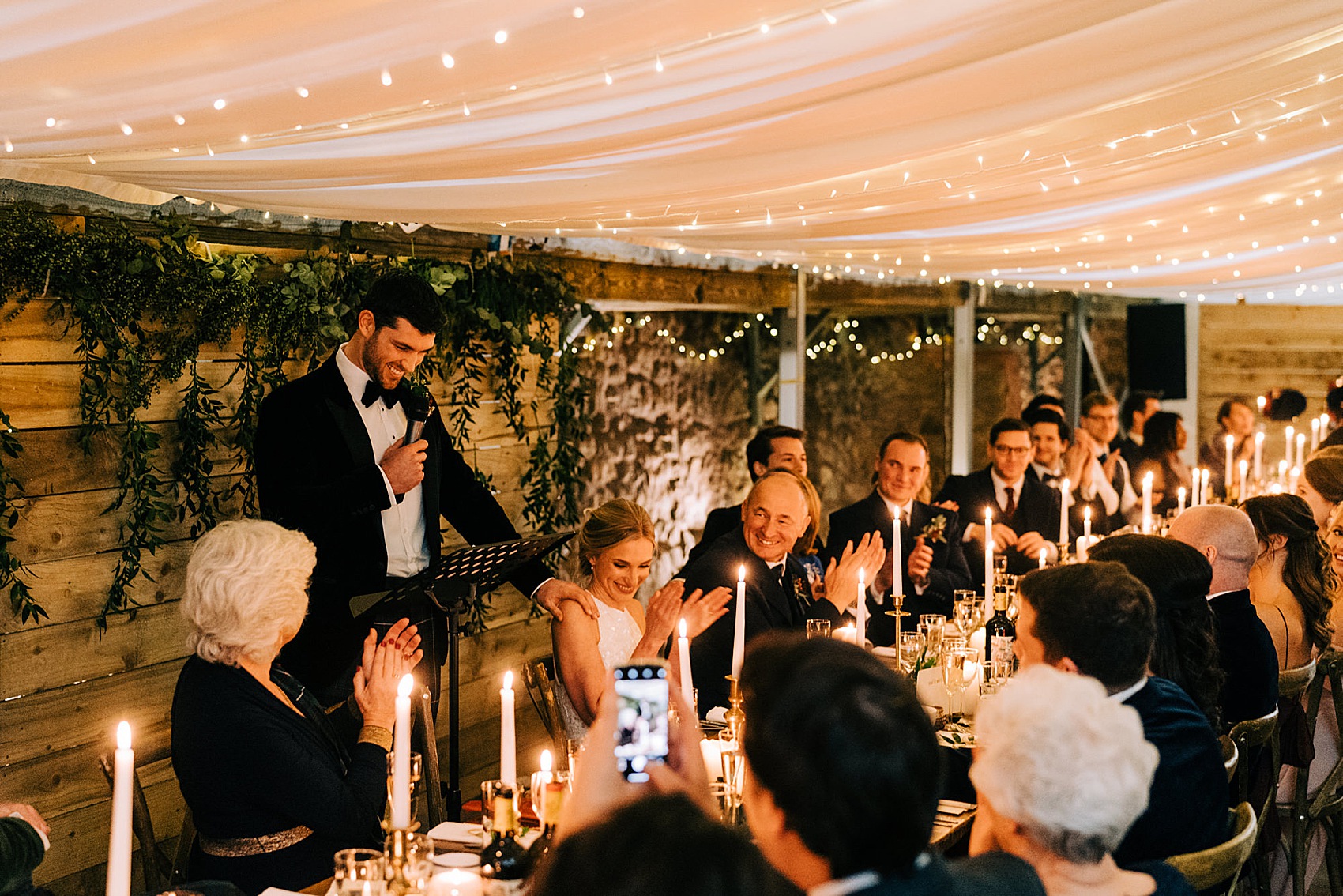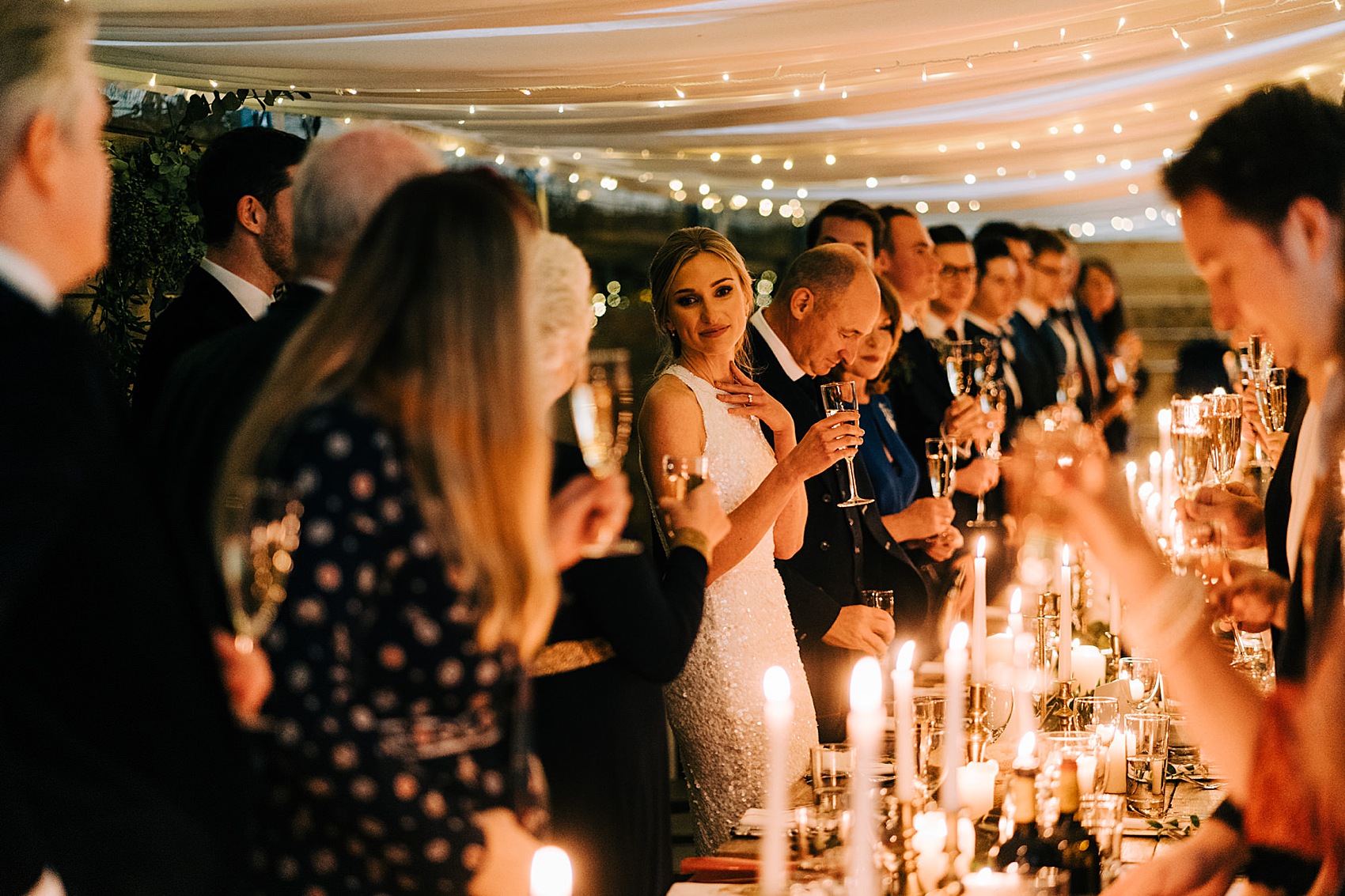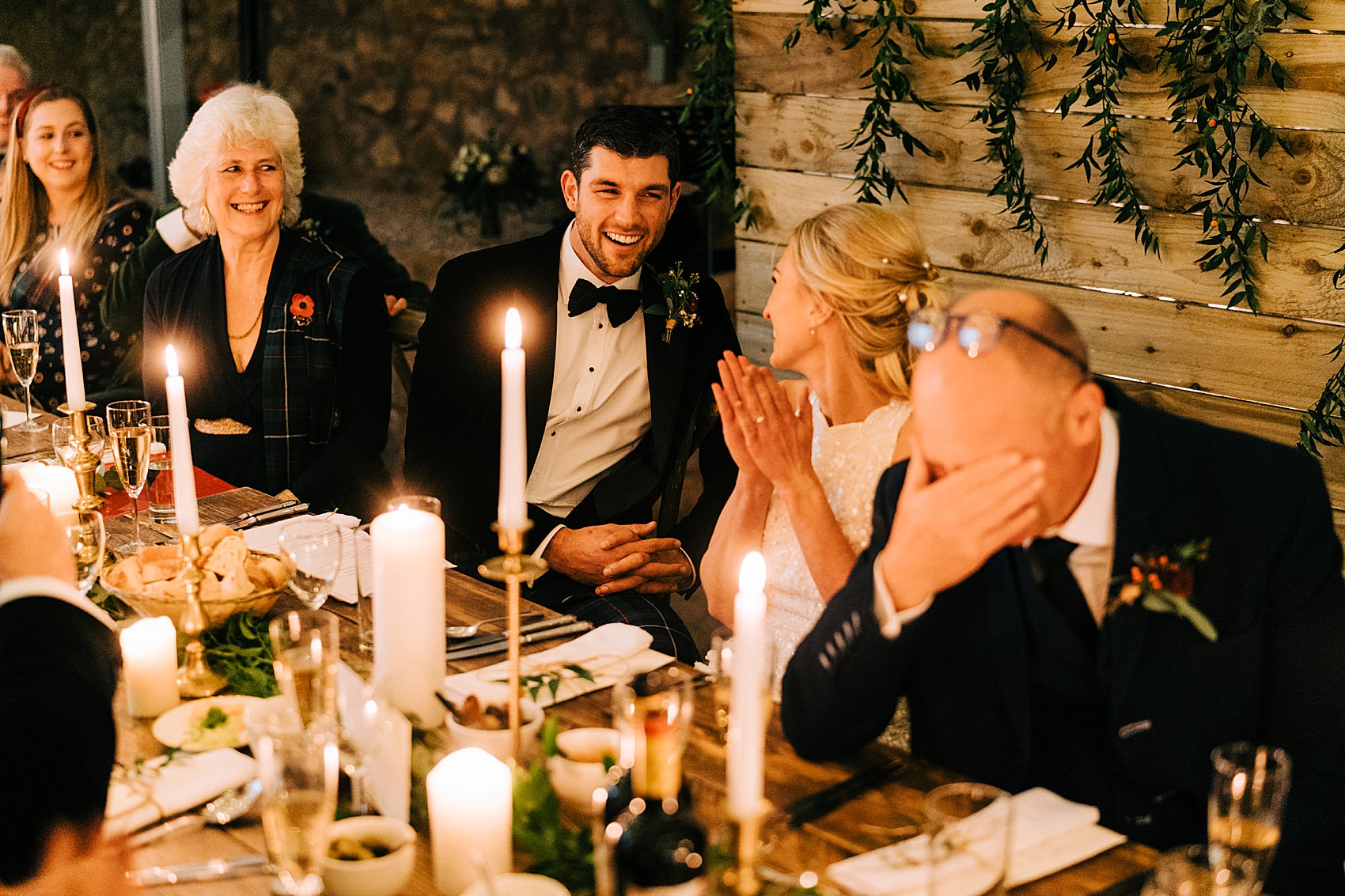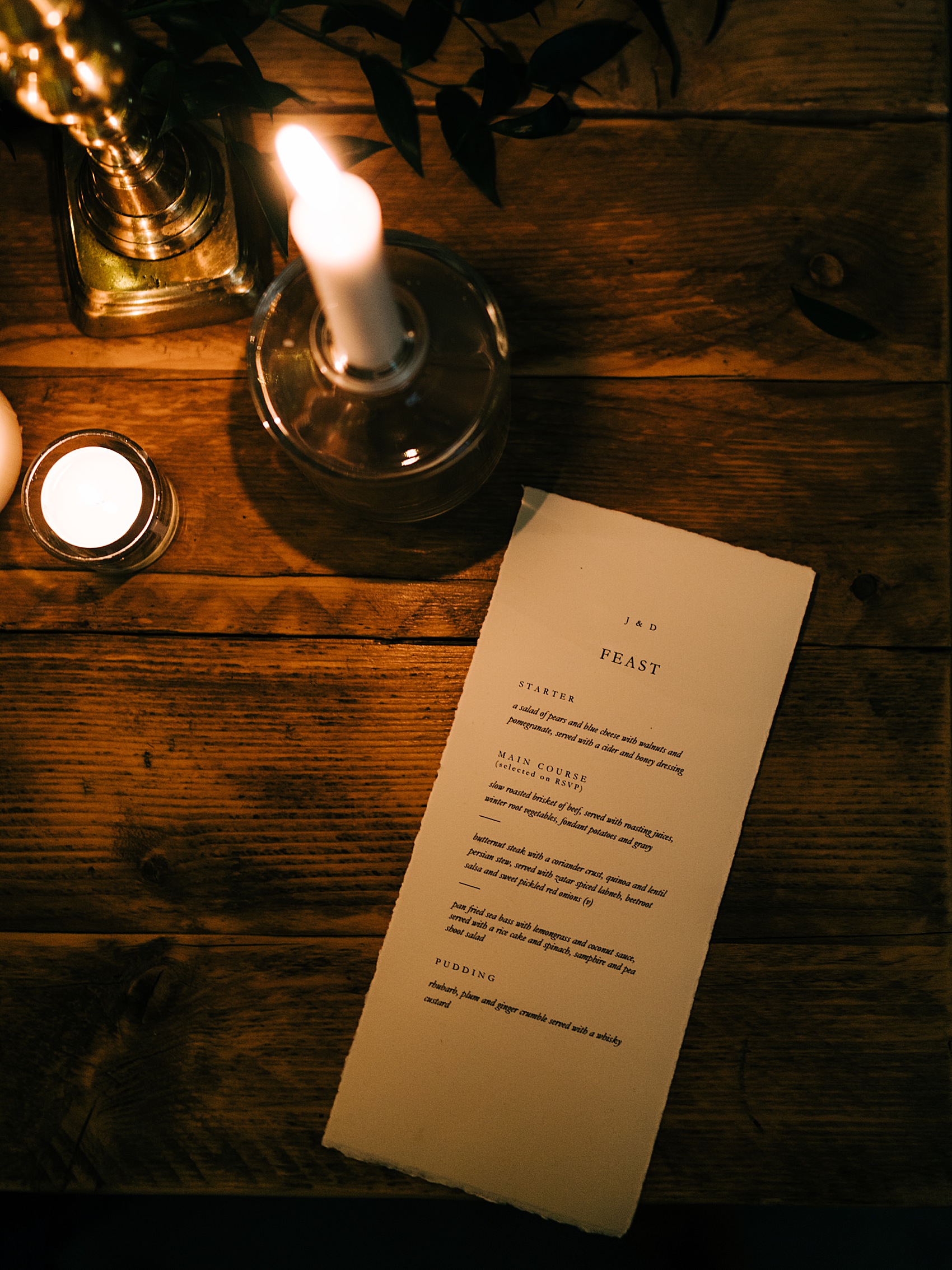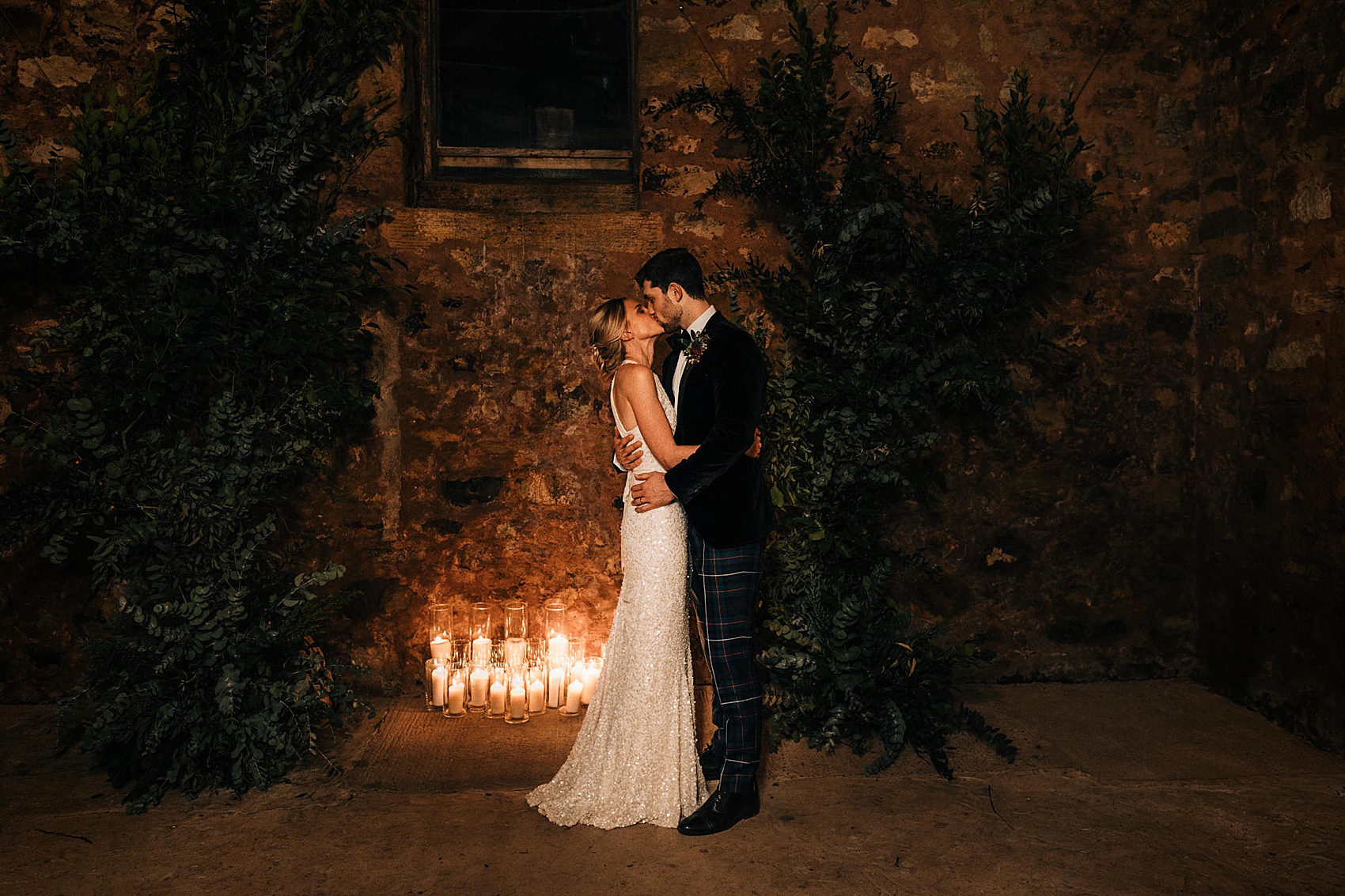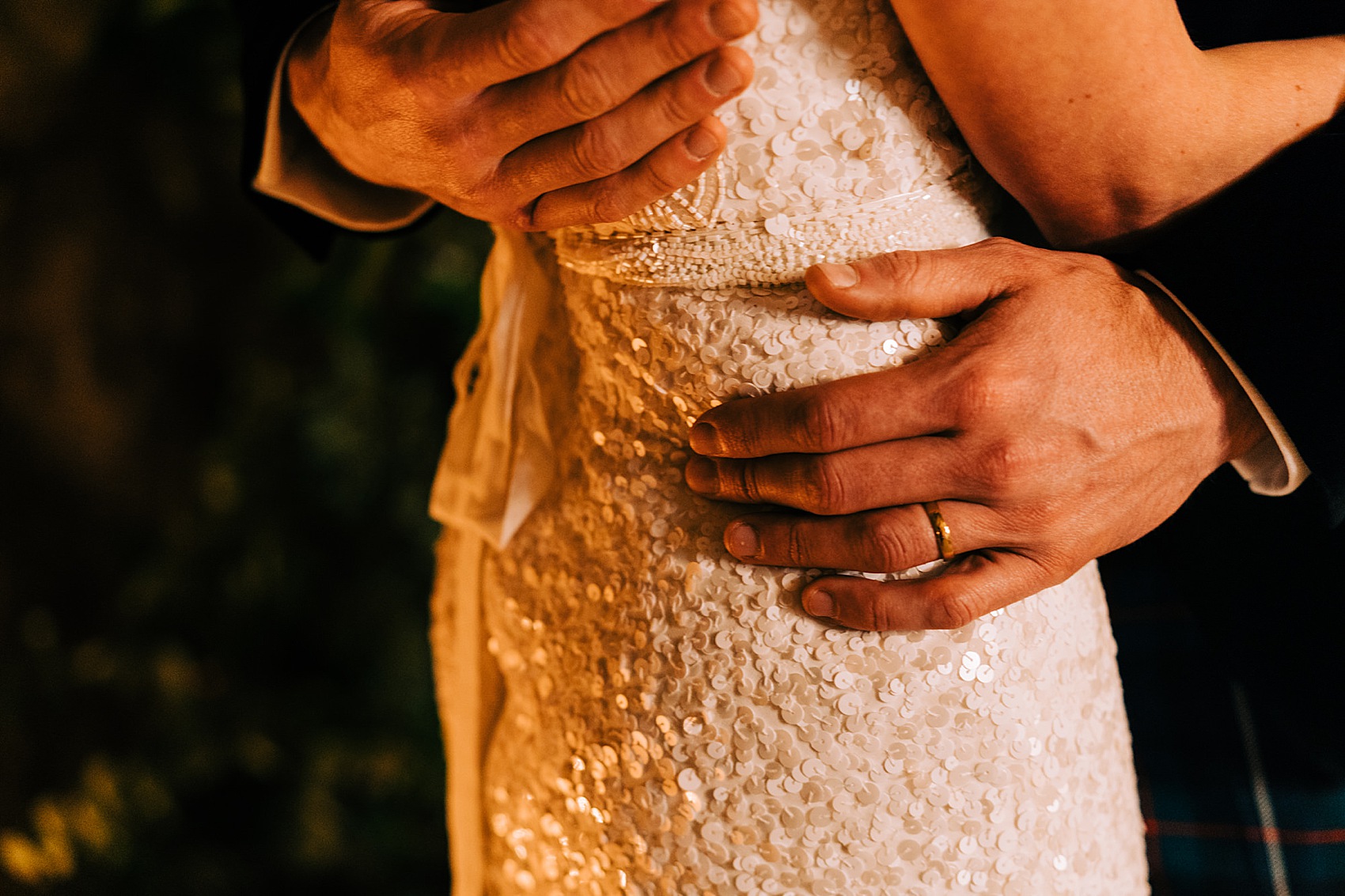 For the evening, the couple hosted a party with music from Corra, after a first dance to Earth Wind & Fire's 'September'.
"It is from the opening to our favourite French film, 'Intouchables' and it's a great party starter. Corra is the best band. They do the most amazing covers and a few ceilidh dances too."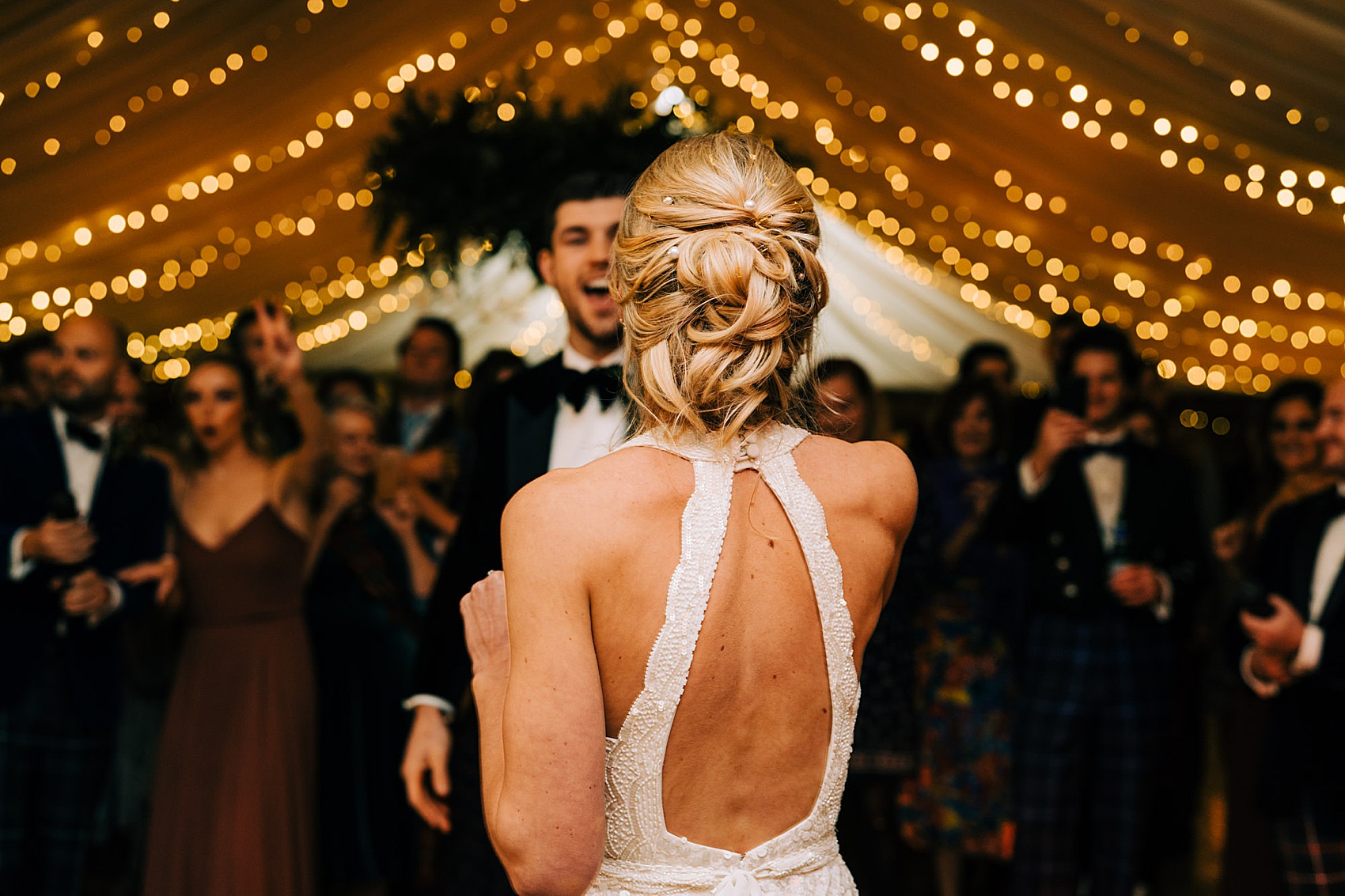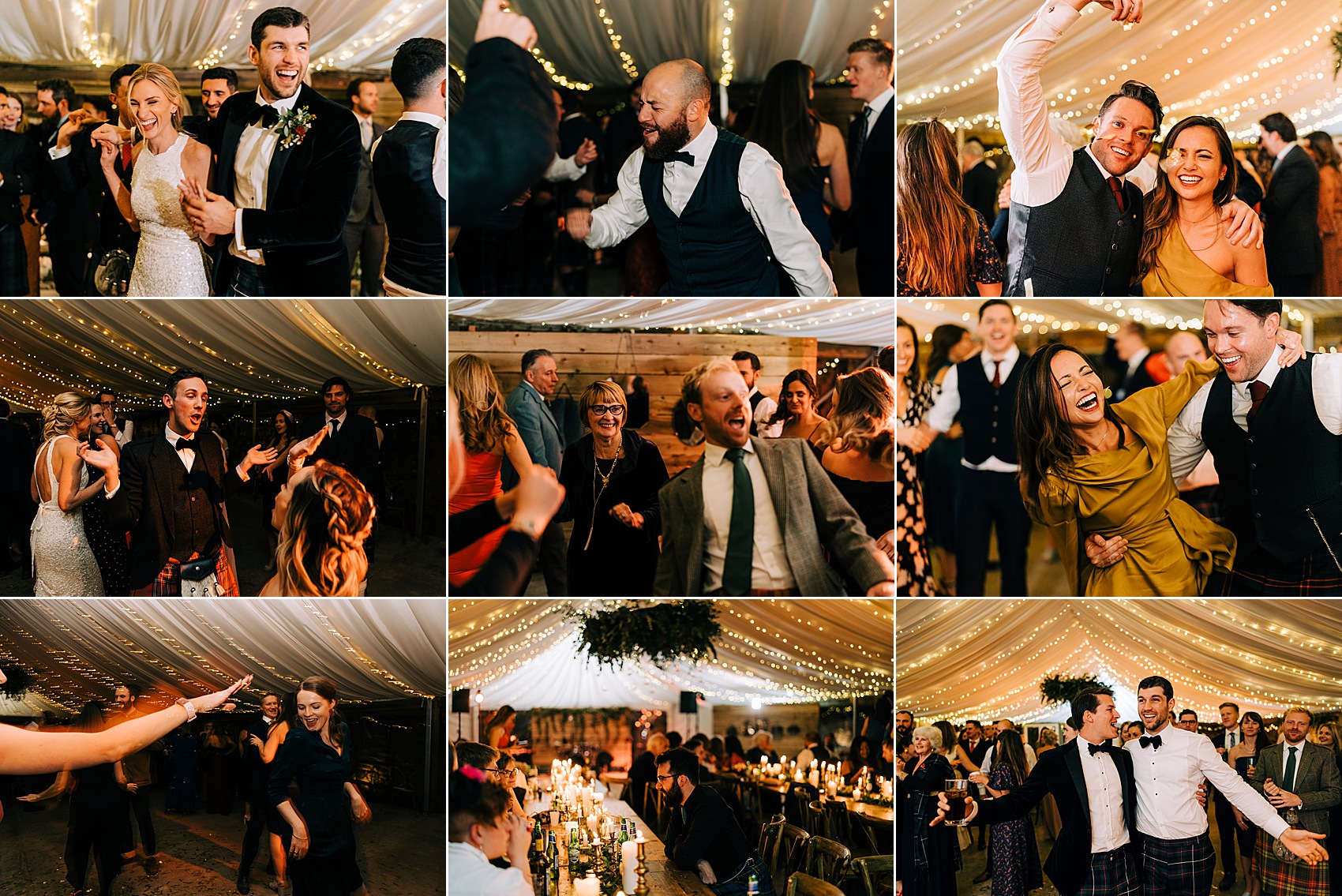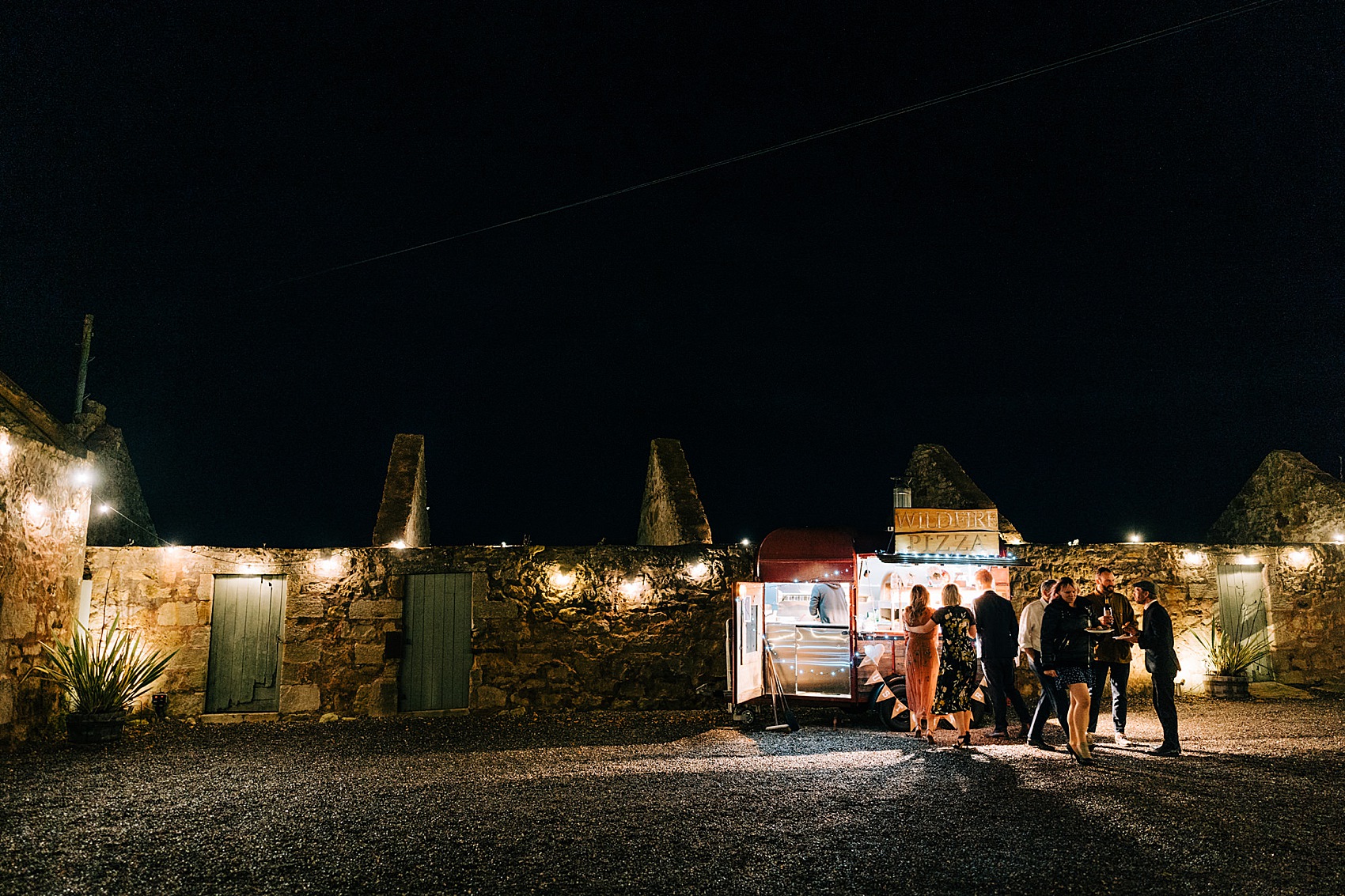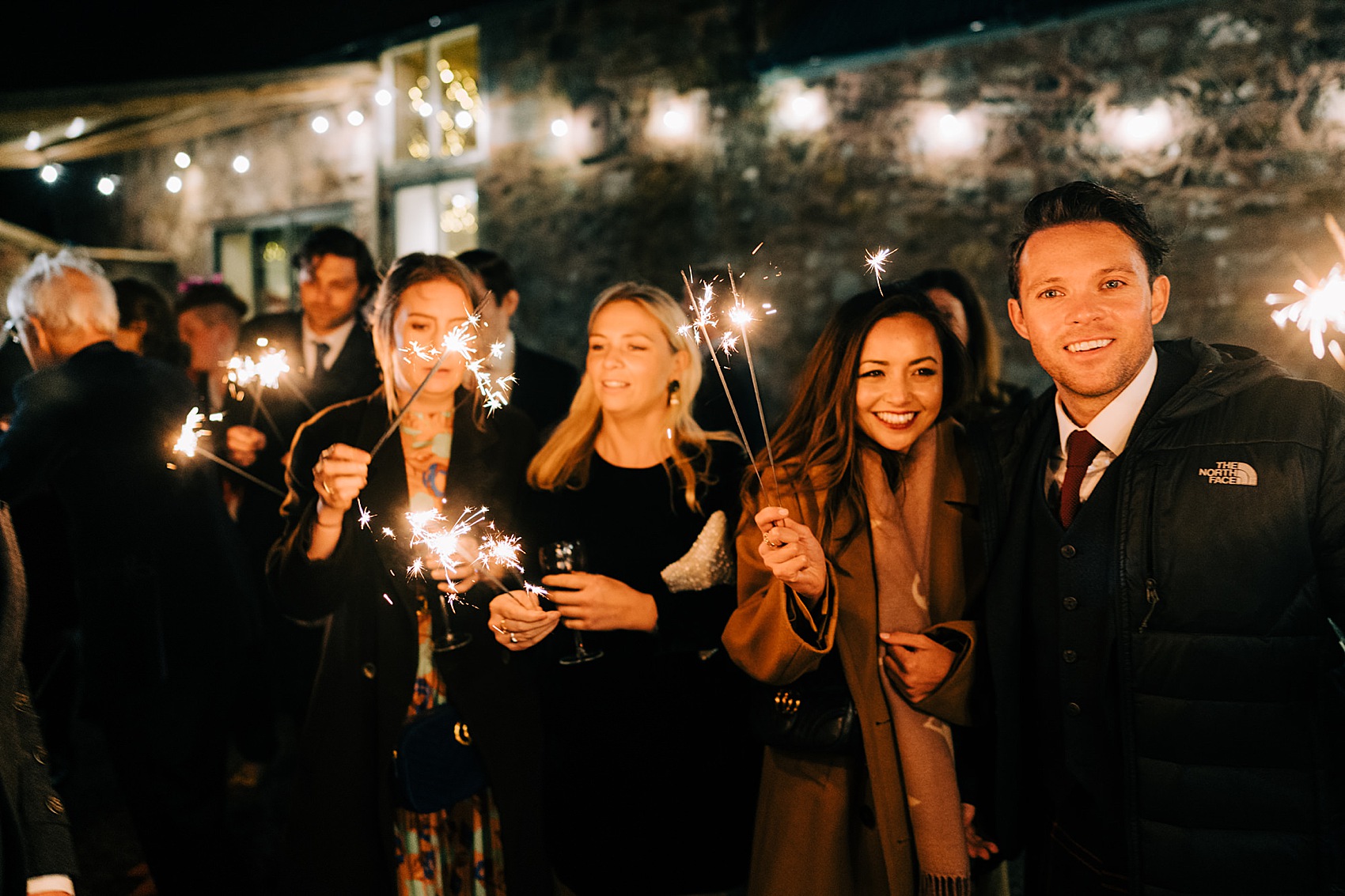 Words of Wedded Wisdom
"Enjoy engaged life. It's so exciting building up towards the next chapter in your life."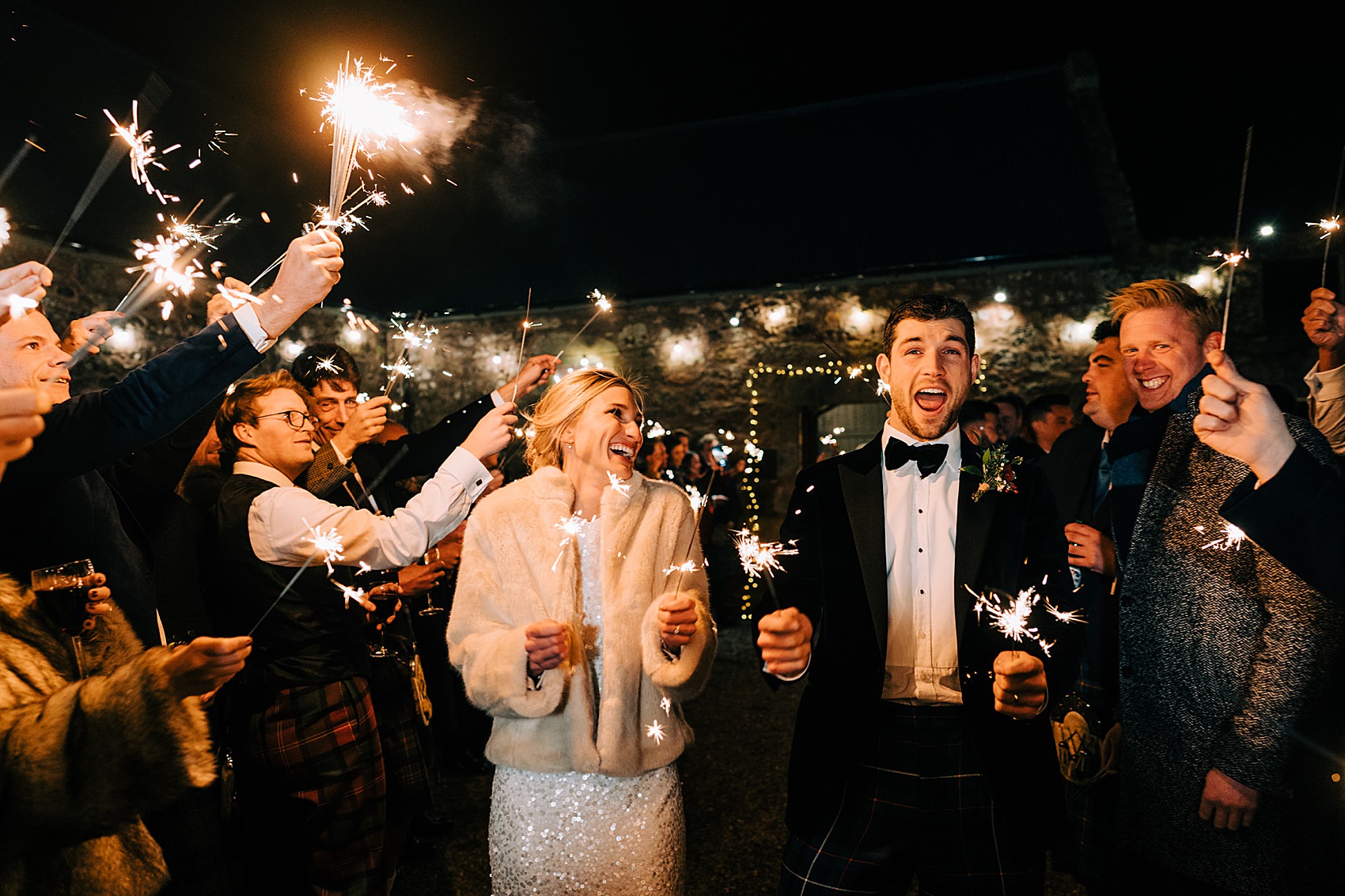 Photos by Zoe, please accept my thanks and congratulations to you, Jenny and Duncan. It's been a blissful escape and I love every detail of your candle-lit day.
Ele xx