When I was in the process of reimagining Love My Dress, ahead of our new site launch, there were a number of trusted creatives in the wedding industry that I would share my dreams and visions with.
One such trusted confidante was photographer Katie Julia. I've long felt drawn to Katie's work, spirituality and approach to producing and sharing, creatively. Being able to share Katie's work today on Love My Dress means the world to me.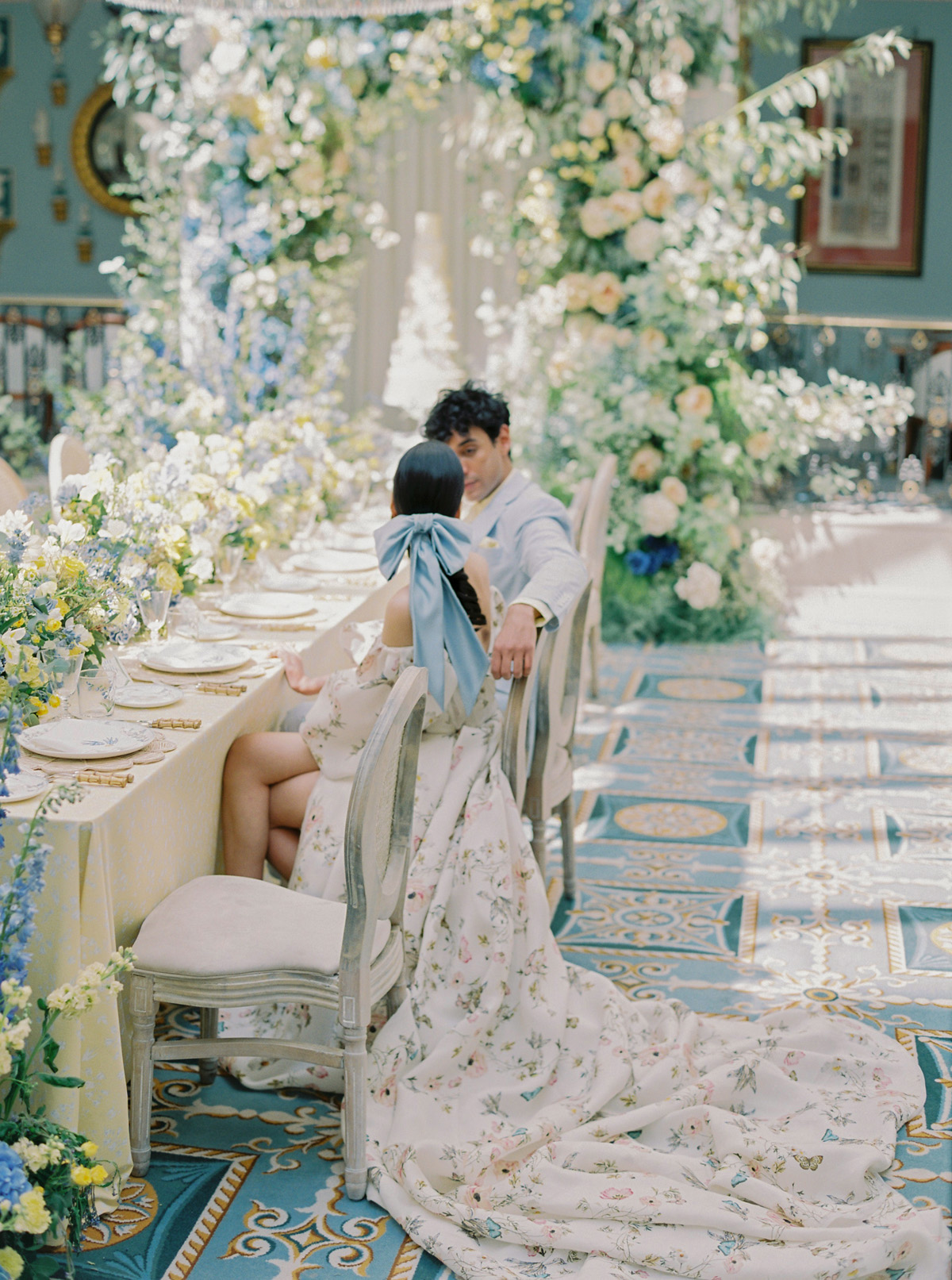 Katie, and the team she collaborated with for this editorial, which includes Alice Wilkes and All For Love London, represent the most insane level of creative talent within the British wedding industry. And I cannot tell you how proud I am to share it with you. The first of two glorious editorials photographed by Katie, that I've been waiting to share with you, I hope you enjoy this, the first, 'A return to Nature', Shot at The Lanesborough.
Words by Katie Julia follow.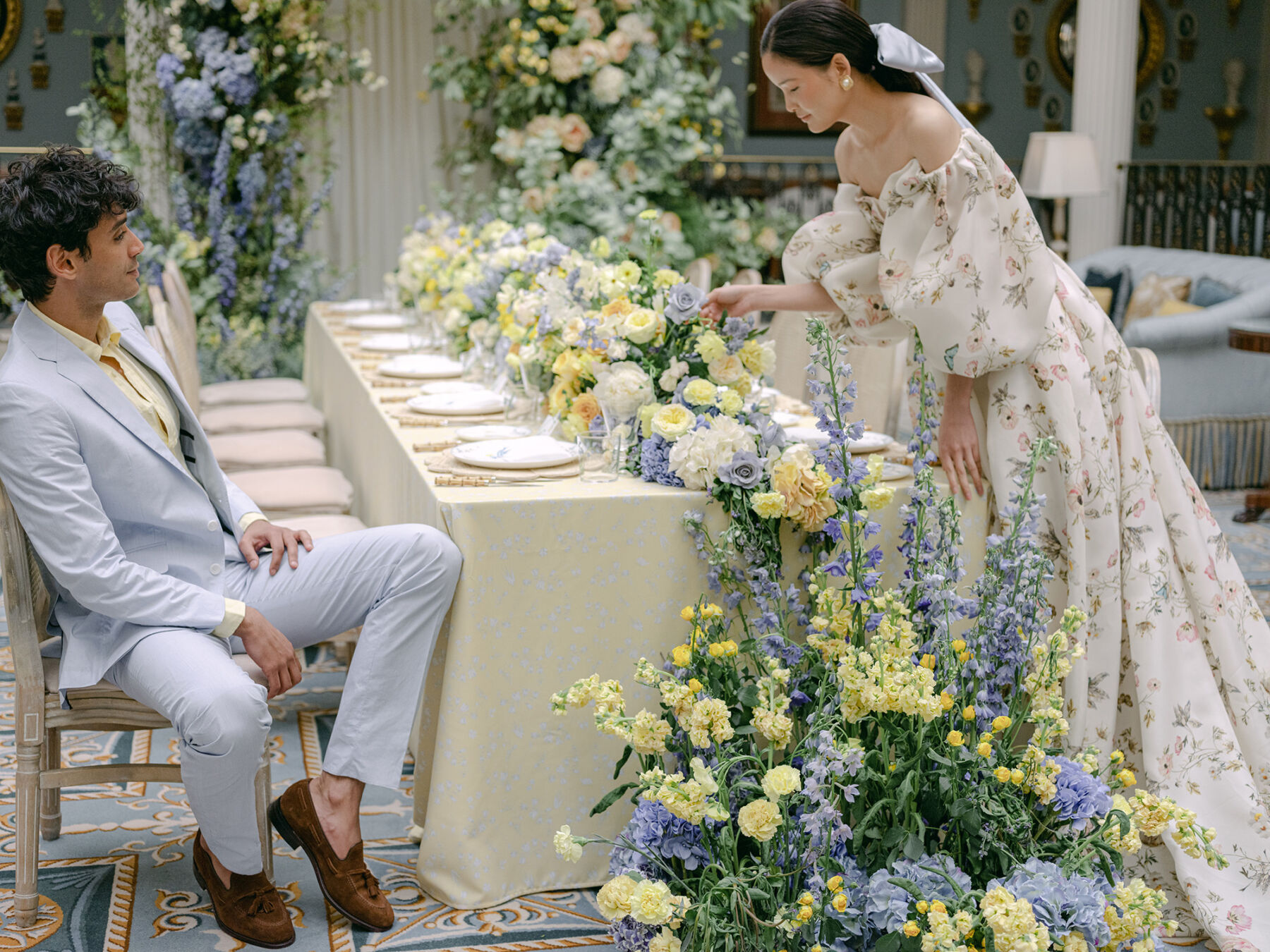 A Nature Inspired Concept
This editorial was created during a time filled with uncertainty, and a time when weddings were reinvented and we had to adapt. Our intention here was to share some hope, magic and a glimmer of sunshine in what has seemed like a long dark tunnel for all of us.
Between myself (Katie Julia), Ruth of All For Love London and Alice of Alice Wilkes Design, we creatively directed and produced this visual story; 'A return to nature; is a spring awakening of sorts, a joyful, nurturing reminder of what heals us, the power of mother nature and how she reclaims her throne with majestic beauty to bring peace back to the world.
Inspiring Courage Through Creativity
Whilst it might feel like we're back to normal – couples and industry suppliers need courage, bravery and inspiration to help navigate through the residual trauma as a collective, to become better than ever as we continue the journey to returning back, and in fact creating our new normal.
Alongside spring and its natural awakening, we hope, through our editorial, to speak a language that communicates empowerment, and freedom. We hoped to create a space that sparked a sense of peace.
All shot on film, the photography is magical, ethereal, soft and painterly – as if in a dream-like state. That state when anything is possible.
Space That Creates Peace
We created a magical garden within the iconic London hotel of The Lanesborough with every detail thoughtfully created and made bespoke to create this story. As if Nature had returned to London, to bring her mothering embrace back to us.
There is a lesson in this : All that is left is nature, but actually, that is a beautiful thing. It heals us.
As the floral arch grows out of the walls wild and free, reclaiming the space and feeding down the table like a waterfall to the floor, It's as if Mother Nature herself is taking back what is hers and what is left is beauty, magic and sunshine-filled with dapples of hope and glimmers of peace and joyfulness.
Reimagining A New Fashion Landscape
We were so passionate to produce a celebration of a whole new fashion landscape and inner conversation with brides and their changing vision of weddings after our intense journey over the past two years.
Brides have recently found liberation from becoming braver, bolder and actually, more true to themselves in their choices. We too, as an industry, have become stronger, more resilient and forever affected by what happened to us.
With Monique L Huillier's gowns, threading butterflies through the beautiful weighty material, to us signified rebirth after a long hibernation, and new freedom.
With that in mind, may we find our own exquisite sense of freedom, our relationship to nature, a renewed connection to ourselves and create magic once again.
A Secret Garden
Our colour selection was intended for earth colours. Yellow, which is the colour of spring, sun, of light and hope.
Ruth embedded florals into the scape as though they had grown straight directly and organically from nature, and Alice paid attention to the hand painted bespoke elements where she commissioned the beautiful illustrator Susannah Garrod to create bespoke linen, plates, and even hand-painted glasses.
A secret garden. A dream that strives for new beginnings and transformation.
When we close our eyes, we dream. And our hope shimmers in a divine sparkle that exists within us, especially in times of uncertainty and change.
Credits & Thanks